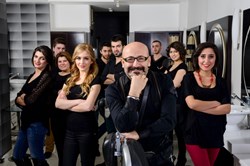 Salon funding sources are numerous in the alternative lending space and smallbusinessfunding.com is the one stop shop for all your salon financing needs.
Bala Cynwyd, PA (PRWEB) December 23, 2013
Varsity Business Solutions, dba smallbusinessfunding.com, is the premier alternative financing source for all alternative financing needs of small business. When small business owners are turned down for funding by their bank, smallbusinessfunding.com is the best alternative for those with bad credit, no credit, in business for less than a year or need financing in less than a week. Small Business Funding has a network of lending relationships with the nation's top alternative private lending banks. They are the best source for all business owners who need capital for inventory, new hires, equipment, expansion, working capital, or fast capital in less than 7 days. Small Business Funding's alternative lenders rely on business performance and cash flow rather than personal credit score. With this service, business owners in any industry can fill out a simple one page form and have a funding specialist contact them to answer any and all questions concerning the alternative lending industry and their needs. Once a degree of comfort is established between the small business owner and a senior funding specialist all that is needed are some bank statements and merchant processing statements (if a business accepts credit cards-not required for funding) and a lending decision can be returned within 24 hours.
Alternative Funding Sources For Salons
Hair, nail, health, tanning, day spa, and beauty salons are a niche that smallbusinessfunding.com caters to as they have seen a much higher percentage of approvals and successful funding in this alternative lending industry. Alternative lenders love to underwrite and finance all types of salons due to their high volume of small dollar transactions. Loan terms are anywhere from 3 months to 18 months. The salon industry is a highly cash rich type of retail business. Often, traditional banks will only view FICO scores and collateral to determine credit worthiness. Alternative lenders that Varsity Business Solutions work with have a deeper understanding of this type of business and can provide lightning fast lending decisions and finance in less than a week. Often, salon businesses are not correctly underwritten by banks and go unnoticed as viable financing recipients. Salons are located in just about every neighborhood and are often considered a recession type business. "Salon funding sources are numerous in the alternative lending space and smallbusinessfunding.com is the one stop shop for all your salon financing needs," says Michael Kevitch, President of Varsity Business Solutions.
About The Company
Varsity Business Solutions is a Delaware based LLC located in Bala Cynwyd, PA. They control numerous web properties, including smallbusinessfunding.com, promoting alternative small business loans for businesses owners that have been declined by their bank for funding. With a network of alternative lending partners covering all industries and high risk businesses over 90% of the applicants are approved for alternative funding. To contact please call 1-800-742-2995 or write to mike(at)smallbusinessfunding(dot)com.