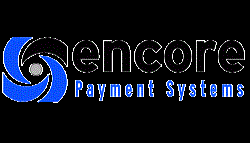 Dallas, TX (PRWEB) December 24, 2013
Clear Advantage Mobile has announced a unique payment processing solution that is set to revolutionize the way small and medium-sized businesses process payments. This mobile payment solution is another facet of what Clear Advantage Mobile believes is the future of merchant payment processing.
Clear Advantage Mobile utilizes a wide range of mobile technologies to assist merchants in processing payments while they are out of the office. Instead of having to take credit cards or other payments through a computer or other terminal, merchants can now process payments via mobile phones, tablets and other mobile systems. The process utilizes a small accessory that connects to the merchant's smartphone or tablet. This frees merchants up to accept a wider range of payment options on the spot.
While this technology can be leveraged by a number of different business-types, it is an especially useful tool for independent contractors or businesses with field technicians. Plumbers, contractors and non-traditional business owners now have access to a very simple, quick and secure solution that allows them to take credit cards out in the field.
In the past, merchants working out in the field would have to take down credit card information and relay it to a worker back at home office. The problem with this is that this method is not secure and it is very inconvenient for the client. This efficiency issue is now a thing of the past with the development of the Clear Advantage Mobile line of payment processing options.
For further information, visit http://encoreps.com.
About Encore Payment Systems
Encore Payment Systems was established for the purpose of providing electronic payment processing solutions and other value-added services to small and medium-sized merchants throughout the United States. Encore is a leader in the electronic payment processing field providing credit card, debit card, ATM card, gift card, prepaid card, EBT and check processing services. Encore maintains a sincere dedication to superior customer service and an honest and ethical approach to acquiring new customers. This vision has enabled Encore to become one of the fastest growing companies in the industry excelling in all aspects of merchant services. Encore Payment Systems is located at 3801 Arapaho Road, Addison, Texas 75001. Visit Encore Payment Systems online at http://www.encoreps.com.