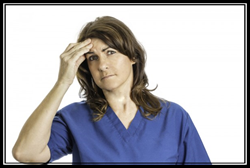 Unfortunately, when patients show up they wind up waiting a minimum of 40 to 60 minutes, especially if any patient before them requires extra care
Anchorage, Alaska (PRWEB) December 19, 2013
Lynne Curry, Ph.D., SPHR (CEO of The Growth Company, Inc.) has over 30 years of experience in management consulting and frequently receives questions from clients regarding situations in the workplace. Today, Dr. Curry releases an article directed toward employees facing frustrated patients on a regular basis.
Dr. Curry received an email from a client, "I manage the appointment desk for a prominent local physician whose middle name is money. He doesn't care about his patients; he cares about his retirement…he told me to schedule patients every 12 minutes – we used to schedule them at 25 minute intervals. This gets a lot more patients in and on the books and so the patients are initially excited when they don't have to wait three weeks for an appointment... Unfortunately, when patients show up they wind up waiting a minimum of 40 to 60 minutes, especially if any patient before them requires extra care. This makes them furious and they keep coming up to the front desk asking me what's happening."
"I keep telling each one that I'll get them in as fast as possible. But one patient's frustration feeds on another's and soon everyone in the entire waiting area is steamed. Then, every patient tells the doctor I'm rude and incompetent and he tells me I need to learn customer service and warns me he may fire me if I don't shape up. It's not my fault and I don't see a way out."
Read on to find out how Dr. Curry responds…
CLICK HERE to read the full article.
The Growth Company, Inc. is a Human Resource and Management consulting firm specializing in soft skills training, facilitation and mediations as well as investigations, coaching and manual/policy write ups and re-writes. The Growth Company, Inc. was established in 1978 and is one of the longest lasting consulting firms in Alaska.
For further information about The Growth Company or Dr. Lynne Curry click here. The Growth Company also has a Workplace Coach Blog, where Dr. Lynne Curry and other HR professionals post about everyday situations that a manager or supervisor may come across. They provide insight and the correct way to approach and handle these situations.