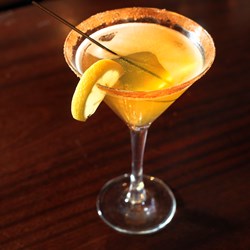 Washington D.C. (PRWEB) December 23, 2013
WHAT: Fadó Irish Pub is once again hosting the biggest party in Washington, D.C. and offering party-goers the opportunity to kick start their party early with a special pre-fixed menu from 5-9pm. Cost is $39.95 per person and includes 3 courses, complimentary champagne toast and free entry to the Party. Starting at 9pm, DJ Rhondi will start spinning a cracking mix of pub tunes and all guests will receive party favors and complimentary champagne toast at midnight. Take advantage of the New Year's Eve package and allow Fadó to make your New Years Eve fun, and affordable.
WHEN: Tuesday, December 31, 2013 Dinner reservations able from 5pm-9pm.
WHERE: 808 7th Street N.W., Washington D.C. 20001
Directions: Fadó is located at the corner of 7th and H at the edge of Chinatown just one block from the Verizon Center and just down from the Convention Center. If you are taking the train, we are at the Chinatown and Gallery Place Metro stop.
ADDITIONAL INFORMATION:
3 course dinner is $39.95 per person. For reservations call the Pub at #202-789-0066 or email dc(at)fadoirishpub(dot)com
$10 cover charge for entry to the New Year's Eve Party begins at 9pm.
About Fado Irish Pub
Fadó (pronounced fuh-doe) Irish Pub Washington, D.C. is located in the popular Chinatown neighborhood and is revered for its Irish hospitality and craic (Gaelic for good times). In addition to happy hour the D.C. bar also offers special events, weekly trivia nights, live music and live European sports viewings. For more information about Fado Irish Pub and Restaurant, please visit the pub's website.
Follow us on Twitter @fadodc
Join us on Facebook @fadodc