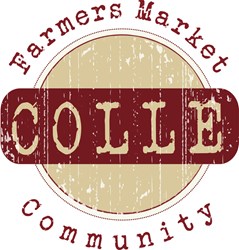 Bohemia, NY (PRWEB) December 28, 2013
Organic farmers market, Colle Farmers Market, responds to an article published by Foodproductiondaily.com on December 16th, which states that the organic food market is continuing to grow in the United States.
According to the Food Product Daily article entitled "Organic food market growing strong in US," the United States is the largest growth center for organic food in the entire global market. Over the span of ten years, from 2002 to 2011, domestic production of organic food has risen 240 percent. In addition, the article says the number of United States farms growing organic foods has skyrocketed to 18,000.
Of the three segmented markets within the organic world (fruit/vegetables, dairy, and packaged foods), the fruit and vegetables market is currently the largest, though all three segments are growing in sales and influence. In fact, organic brands, like Amy's Kitchen and Eden Foods, have grown so successful that mainstream brands, like General Mills, are introducing their own organic products.
In the article, Research Director Karen Chechi of TechSci says that organic food products are continuing to grow in both sales and market share. "The organic food market contributed about 4% to the country's overall food market in terms of revenues during 2010. Furthermore, the retail organic food market is an emerging trend in the country."
A representative from Colle Farmers Market, an organic farmers market, says the growth of organic products in United States is a welcome sign for organic farmers, who took a big risk transitioning to a more niche market. "The growth of organic products is great to see. We are especially happy for the farmers that took a leap of faith transitioning to organically grown products. It seems like that decision is really paying off."
The representative from Colle Farmers Market also says that the organic food movement will continue to gain market share on conventionally grown products. "There are still a surprising amount of Americans who do not know about the benefits of organic products or live in places where organic products cannot be easily purchased. As organic products gain more of a retain presence, their market share will continue to grow."
Colle Farmers Market is an E-Commerce enabled community that is passionate about sustainable consumption and responsible conservation. The Colle movement is dedicated to connecting natural product vendors, organic farmers and all people who are living an organic and natural lifestyle.