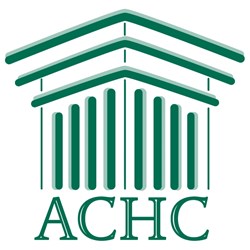 (PRWEB) December 19, 2013
A respected leader in the compounding pharmacy industry has joined the Board of Commissioners of Accreditation Commission for Health Care (ACHC). William Letendre, Sr., Vice President of Pharmacy Management Services at Professional Compounding Centers of America (PCCA), joins the accreditation organization just as ACHC is releasing two new certification programs for compounding pharmacies.
Letendre's extensive career in compounding pharmacy spans more than 30 years and consists of numerous awards and recognitions, executive and board roles with state pharmacy associations in Texas and New Hampshire, as well as professional experience in retail and hospital pharmacy sectors. He has also held leadership roles in national pharmacy associations such as the National Community Pharmacists Associations (NCPA), the American Pharmaceutical Association (APhA), International Academy of Compounding Pharmacists (IACP), Fédération Internationale Pharmaceutique (FIP) and the American College of Apothecaries (ACA). Extensively published, Letendre has lectured at dozens of pharmacy schools around the country. Presentations have included topics such as niche marketing in compounding; the legal aspects of compounding; and contemporary, veterinary, and prescription compounding.
"Bill is truly a renowned leader in the field of pharmacy compounding," said ACHC CEO José Domingos. "Having his unparalleled expertise and vision join the ACHC Board concurrent with the release of our new compounding programs, further demonstrates ACHC's commitment to providing best-in-class options for pharmacy compounding accreditation and certification to our customers and to the compounding industry as a whole."
ACHC, whose pharmacy accreditation standards have always included compliance with United States Pharmacopeial Convention (USP) General Chapter 797 for sterile compounding, announced last month at its pharmacy workshop that 2014 would see the accreditation organization add certification programs for both sterile and non-sterile compounding, in addition to non-sterile accreditation, to its menu of USP-compliant verification services for its providers. By achieving ACHC accreditation or certification, pharmacies are able to demonstrate their commitment to delivering the highest quality service by complying with the most stringent national regulations and industry best practices. Since the introduction of its pharmacy program in 1996, ACHC has grown to become a leading national accrediting organization, ensuring compliance at more than 600 pharmacies in the U.S.
ACHC is a not-for-profit accreditation organization that has stood as a symbol of quality and excellence since 1986. The organization has CMS Deeming Authority for Home Health, Hospice, and DMEPOS and a Quality Management System that is certified to ISO 9001:2008. ACHC is the provider's choice for accreditation because of their personal Accreditation Advisors, relevant and realistic standards, competitive pricing, and a friendly, consultative approach to accreditation. Accreditation by ACHC reflects an organization's dedication and commitment to meeting standards that facilitate a higher level of performance and patient care. For more information on ACHC's accreditation programs, or to download ACHC accreditation standards, please visit achc.org or contact them at customerservice(at)achc(dot)org or 855-937-2242.