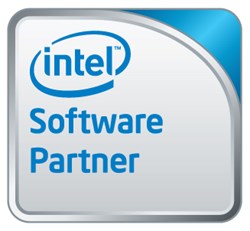 (PRWEB) December 21, 2013
Featuring Intel Atom processors, new Windows* 8.1 tablets are power optimized for high performance and energy efficiency, which enables faster application and webpage load time, high-resolution visuals and seamless interactivity. These new tablets make it more enjoyable to listen, watch, play and be productive wherever users may be.
Thousands of Films, TV Shows and More Featured on Ivi.ru
The Ivi.ru app by Ivi.ru Media Ltd. on new Windows* 8.1 tablets provides the largest collection of licensed video on the Russian Internet, with more than 70,000 videos. Russian language users can enjoy the high-resolution HD display to watch films from all six major Hollywood Studios, Russian films, children's programming and much more.
Enhance Your Desktop with Vladstudio Companion
The Vladstudio Companion by ALSEDI Group spruces up the appearance of Windows* 8.1 tablets with rotating wallpaper designs that can be accessed and changed with a simple click. Users can download images, save their favorite pictures, keyword search for specific content, and receive alerts when the team adds exciting new content.
Stay Organized, Set Reminders and More with abcNotes
abcNotes by ALSEDI Group provides a new twist on sticky notes through feature-oriented digital notes. It provides the familiarity and realistic feel of traditional sticky notes with the ability to jot notes, choose an attractive font and organize them by category. Featuring 88 attractive fonts, 45 varieties of note skins, 27 fun badge designs and 115 icons, abcNotes is a fun and useful tool.
Lightning-Fast Tablets with Superb Battery Life
These and other apps are taking advantage of the unique capabilities of Intel Atom tablets for Windows 8.1* to provide a higher level of performance, interactivity and fun. Developers are continuing to work with Intel to produce new apps enhanced by the powerful new Windows 8.1 platforms.
To learn more visit: http://software.intel.com/pams/tablet
Intel, the Intel logo and Intel Inside are trademarks of Intel Corporation in the U.S. and/or other countries.
*Other names and brands may be claimed as the property of others.
Copyright © 2013 Intel Corporation. All rights reserved.