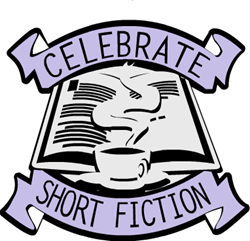 On December 21st, the Winter Solstice, take advantage of the longest night of the year, by getting lost in a great short story.
(PRWEB) December 20, 2013
The first Celebrate Short Fiction Day -- founded by author Nancy Christie -- will be this Saturday, December 21st. On that shortest day of the year, Ms. Christie asks, "Why not spend the long night curled up with a great short story?" Pixel Hall Press, Ms. Christie's publisher, has fully embraced the idea of an annual festival of short fiction, and has not only gotten fully behind it with publicity, but also is offering the public complimentary short stories to help jumpstart the festivities.
On its Twitter feed, Pixel Hall Press has issued a challenge to other publishers and authors to join in and offer complimentary downloadable short stories on December 21st. At the same time, Pixel Hall Press is inviting all bloggers to post the links to two free short stories from its PHP Shorts imprint:
Mr. Eastman's Empathy by Daniel Grotta, the story of an ordinary man who vows to fight Death itself with the one weapon at his disposal: his empathy.
Divine Lawsuit by Eric Nielsson (illustrated by Jay Munro), a micro story from the collection "Cautionary Tales from the New Millennium" which reaches below the funny bone to expose insights and truths about who we are and what we are becoming.
Both stories are available for anyone to share on the Web, via email or however they wish, as long as the files remain intact with no changes.
About Celebrate Short Fiction Day
As the number of smartphones, iPhones, Kindles and other eReaders, tablets, iPads and other portable devices soars, the public's appetite for intriguing and entertaining material to read on them is growing. This has led to a resurgence in the popularity of short stories in general, both in print and digital forms. With that in mind, December 21, 2013 has been designated Celebrate Short Fiction Day to recognize the rebirth of short story reading as a highly popular form of personal entertainment.
Pixel Hall Press has predicted, "the market for short stories and novellas is about to experience a renaissance. The length of a story is going to become irrelevant. All that will matter is whether it's a great story that captures the readers' interest and imagination." Whether readers choose to enjoy it on an e-reader or prefer the tactile pleasure of turning the pages, the result is the same: a feeling of pleasure and satisfaction from reading a complete, beautifully crafted story in one sitting.
So, this holiday season, Celebrate Short Fiction Day invites us to read a new short story and discover a new author.
About Pixel Hall Press
Pixel Hall Press is a relatively new, old-fashioned small publishing house that is quickly becoming known for discovering literary gems and great stories that might have otherwise been overlooked.
In this era of digital technology, Wall Street involvement and merger mania, mainstream publishers seem to have lost sight of the core principles and purpose of publishing. At the other end of the spectrum is an avalanche of self-published books that are notoriously uneven in quality. Small boutique imprints, such as Pixel Hall Press, are reclaiming the heart and soul of publishing by reviving the idea that a publisher's "raison d'être" is to find and nurture great writers, and to provide readers with beautiful, meaningful, truly enjoyable books.
In addition to publishing its more traditional full-length books in both print and eBook formats, Pixel Hall Press has launched a new imprint: PHP Shorts. PHP Shorts publishes stand-alone short stories and novellas as eBooks.