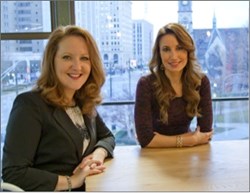 Detroit, Michigan (PRWEB) December 20, 2013
VisionBoards.co, a women-owned technology company and recent winner of Detroit Startup Weekend, took top honors at the 2013 Google-sponsored Global Startup Battle. The Detroit-based startup won the .CO Innovators Circle against competitors from more than 80 countries and was the top-performing US team, earning top-ten finishes in three out of five categories. VisionBoards.co is a centralized, e-commerce-enabled platform where users can easily create, share, print, and order vision boards as well as connect with professional goal-achievement resources and support.
This year's Global Startup Battle kicked off in November 2013 with a series of competitions in more than 200 cities and included over 20,000 entrepreneurs, mentors, coaches, and judges. VisionBoards.co was the winner of Detroit's fifth Startup Weekend held at Grand Circus Detroit, where nearly 100 developers, designers, marketers, and other entrepreneurs vied for the opportunity to create and pitch a minimum viable product in just 54 hours. The winning Detroit team was comprised of Natalia Petraszczuk, a nonprofit fundraiser and certified life coach; Stephanie Dionne, president and strategic director of an Ann Arbor marketing firm; Sandy Barris, an experienced marketing and communications professional; and Sarah Lapum, a sales and customer service specialist.
The top teams from each Startup Weekend event had 24 hours to create a 60-second video as part of their submission to the Global Startup Battle. An online competition measuring public votes and social media outreach ran through December 6th, after which the top 15 teams in each category advanced to a final round of selections. VisionBoards.co qualified for all five circles, finished in the top ten in three circles after voting, and was ultimately selected as the winner of the Innovators Circle sponsored by .CO.
"To be selected as an innovative leader in an international entrepreneur contest is one of the greatest honors I have achieved in my life," said Petraszczuk, who pitched the initial concept at Detroit Startup Weekend. "We're forever grateful to Up Global, .CO, Detroit Startup Weekend, and the many sponsors that have incubated this venture. VisionBoards.co hopes to shine light on the entrepreneurial spirit and community that is committed to resurrecting Detroit's greatness."
"In just the few short weeks since our Startup Weekend win, we've been able to accelerate the execution of our go-to-market strategy at an unprecedented rate due to the incredible support and energy of the Detroit entrepreneur community," said Dionne, who has led much of the team's strategic marketing and branding. "Southeastern Michigan is poised to be the world's next great innovation district, and as winners of the .CO Innovators Circle, we're committed to building the foundation of our international brand here in Detroit and contributing to the city's compelling story of resilience and innovation."
"We're thrilled to welcome VisionBoards.co to the .COmmunity and celebrate their team as the winners of the .CO Innovators Circle," said Lori Anne Wardi, VP of Brand of .CO. "We look forward to supporting them on their journey as they turn the idea they launched in 54 hours into a full-fledged business in the months and years ahead."
"The early success of VisionBoards.co is a great example of the strength of the Detroit Startup community," said Bradley Hoos, co-founder of Grand Circus Detroit. "As a judge of Startup Weekend Detroit, I had the pleasure of watching VisionBoards form and communicate their plan. Now, with VisionBoards co-working at Grand Circus, I get to watch their success on a daily basis and contribute by plugging the team into the Detroit Startup Community. The story of VisionBoards.co is exactly what Detroit is all about: creativity, great thinking, community, and hard-work."
About VisionBoards
Recently popularized by celebrities such as Oprah Winfrey and Wayne Dyer, vision boards are collages of images and phrases that represent a person's goals and ambitions. Vision boards and other visual self-empowerment tools are also being increasingly used in corporate settings, with a growing number of Fortune 500 companies requiring their employees to design career and team-oriented vision boards. VisionBoards.co seeks to be the go-to platform for creating and purchasing vision boards in a variety of digital and print formats, with optional support from a network of professional coaches.
VisionBoards has already garnered interest from a number of high-profile supporters, including Glenn Earl, former safety with the National Football League (NFL). "From a pro athlete's perspective, VisionBoards.co will be a tool that every athlete will use religiously," said Earl. "From many years of working with one of the world's top sports psychologists, I've learned the true power of visualization. Whatever you put into your mind and visualize happening on game day is ultimately what you will project to occur. VisionBoards.co will be the perfect platform to help an athlete maintain ultimate focus."
Pete Thomas, winner of NBC's reality TV competition, The Biggest Loser, also recently weighed in on the value of VisionBoards.co. "I've used vision boards to help me hold onto an image for the future that was stronger than what I saw in the mirror," said Thomas. "My number one key to my success in weight loss and in life is the belief that I could actually make a change in my health and accomplish great things. The VisionBoards.co platform will let me spend more time actively realizing my future, with a support community and other resources dedicated to keep me on track."
###
About VisionBoards.co
We help individuals and teams take concrete steps toward achieving their biggest goals and aspirations. Part technology-enabled productivity platform, part professional resource center, VisionBoards.co provides people with practical solutions to help make even their most audacious dreams a reality. For more information, visit us at visionboards.co or follow us on Twitter at @vision_boards.
About .CO
From start-ups and small businesses to big brands and multinational corporations, .CO is the domain where big ideas come to life. VisionBoards.co is just another cool member of our growing community of innovators who are building the future on .CO. For more information about .CO, please visit go.co or follow us on Twitter @dotCO.