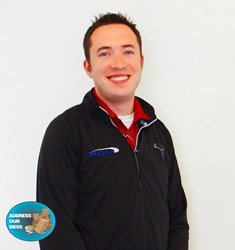 Mount Laurel, NJ (PRWEB) December 27, 2013
New animal hoarding cases surface on an almost daily basis. Dogs, cats, birds, reptiles, and many other animals are collected and hoarded in excess creating hazardous, filthy living environments for both pets and their owners. While experts find it almost impossible to assign a set number to the question, "How many animals are excessive," hoarding cleaning experts Address Our Mess have come up with a simple solution to determine whether or not animal hoarding is occurring within a home.
Part of an awareness initiative prompted by hundreds of hoarders calling for assistance in locations across America, Address Our Mess has developed a groundbreaking video series designed to inform, instruct, and identify hoarding conditions in those who may be hiding their lifestyle out of fear. Their latest episode, "Animal Hoarding," delves into the psyche of an animal hoarder and how seemingly good deeds can lead to a home overcome with filth and dangerous biohazards.
Josh Rafter, Address Our Mess co-founder and host of the hoarding video series, says, "In animal hoarding situations, I run into urine, feces, dust, and excessive amounts of hair." Considering the potential spread of infectious diseases and parasites, Address Our Mess technicians must remove all porous materials such as carpeting, padding, tack-strips, and even contaminated furniture. "We wipe down all the walls, floors, baseboards… we set up the whole home under negative air filtration, where a lot of the same processes come from mold remediation," Josh Rafter explains.
Such extreme measures have to be exercised due to the infections pathogens and allergens that lurk amongst animal byproducts such as feces, urine, vomit and blood. Severe allergens like dander and dust mites can also overcome a home suffering from the effects of animal hoarding. With so many animals to care for and clean up after, typical dusting and vacuuming responsibilities become neglected. Minor repairs can also become neglected, causing dangerous structural damages around the home.
Josh Rafter explains that animal hoarders should not be embarrassed when deciding to search for help. Contrary to popular belief, animal hoarders are not "lazy" or "uneducated." Rather, tragic events such as the loss of a loved one, loss of a job, an injury, or other traumatic experiences cause a disconnect in the hoarder's ability to make sound decisions. While family and friends may be able to help hoarders identify that they have an issue, Josh explains, "Without them participating (hoarding cleanup) is not something (Address Our Mess) can do. They have to make the decision to take their life back."
About Address Our Mess:
For more than 22 years, Address Our Mess has provided clutter and hoarding cleanup services in locations across the continental United States. With project managers certified to handle any type of deep cleaning situation, Address Our Mess is equipped to deliver exceptional service while providing keen insight to the hoarding recovery process. To learn more about Address Our Mess, visit http://www.addressourmess.com.