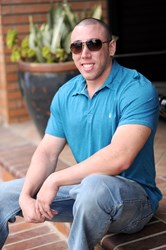 I can't believe I didn't have this done sooner. I'm so happy with my body now.
Beverly Hills, CA (PRWEB) December 24, 2013
Beverly Hills Gynecomastia Specialist, Dr. Joseph T. Cruise, is now combining liposuction of the flanks with gynecomastia correction. During consultation he will not only evaluate the patient for gynecomastia, but also the appearance of the flanks. Dr. Cruise firmly believes liposuction of the flanks has a profound effect on the overall proportion of a man's body, thus on the overall satisfaction rate. When necessary, combining gynecomastia with liposuction of the flanks, also avoids the need for a second surgery and recovery, as well as limits the overall expenses of having them done separately.
"In my opinion, patients seeking gynecomastia correction must be evaluated for issues which could cause disproportion following surgery," explained Dr. Joseph Cruise.
To learn more, please visit http://www.lagynecomastia.org.
Once Beverly Hills gynecomastia patients realize there are permanent surgical options for treating their problem, they become excited and eager to get rid of their enlarged breasts, so they can begin living a more normal life. It is an exciting time for these men, however it is important they understand the impact the surgery will have on their overall appearance.
Dr. Joseph T. Cruise recognizes that patients suffering with gynecomastia tend to be very critical of their appearance. When gynecomastia surgery alone is performed, the outcome is an attractive masculine chest, however this can cause a redirection of focus to the midsection; primarily speaking, the flanks or "love handles." After surgery, many patients recognize their flanks and chest are not in proportion.
The flank fat is quite resistant to diet and exercise, and tends to be the area most difficult to improve on one's body. For this reason, Dr. Joseph Cruise believes that liposuction of the flanks is arguably one of the most satisfying procedures in plastic surgery. It has a direct impact on creating body proportion, yet has very little risk of contour irregularites or other complications. He feels this is especially true when done in conjunction with gynecomastia correction. The combination of flattening the chest and creating a V shape is often the key to regaining the gynecomastia patient's self-esteem.
About Cruise Plastic Surgery:
Cruise Plastic Surgery, with offices in Los Angeles and Newport Beach, California, is one of the top plastic surgery practices in the Southern California region. The director, Dr. Joseph T. Cruise, is a fully trained, board-certified plastic surgeon specializing in gynecomastia surgery. His dedication and focus is clearly evident in the comprehensive educationally based web site he manages and the concierge-like customer service his patients receive from the entire office. Experience and predictably good results have earned him the distinction of being one of the best gynecomastia surgeons in Los Angeles and Orange County.