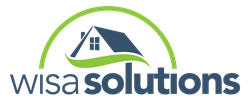 Lorton, VA (PRWEB) December 20, 2013
WISA Solutions was awarded a basement remodel in Fairfax Station, Virginia. This was an entire basement remodel that included a new bathroom, flooring, bar and gym.
The first phase of this project was the demolition. All of the flooring was taken up along with a complete demolition of the bathroom and bedroom.
The first part of the remodel WISA started was the bathroom. The bathroom remodel included a new tub, tile, vanity, hardware, toilet, lighting and fixtures. The homeowner picked out all of these products from WISA's showroom with the assistance of a WISA designer.
Once the bathroom remodel was complete, WISA began painting the rest of the basement. Along with painting, WISA did trim work and crown molding throughout the entertaining room of the basement.
The next phase after the painting and trim work was the flooring. The homeowner picked out laminate flooring from WISA's showroom for the entertaining room. The laminate flooring was installed using a floating method which means no adhesive or nails were used in the installation. The existing bedroom was converted into a home gym which had thick rubber flooring installed that was glued onto the concrete sub floor.
After the flooring, WISA began building the bar in the entertaining area. The cabinetry was also from WISA's showroom. Granite was used as the countertop for this bar. WISA provided a free bar design for the homeowner so they could see the finished product on paper before proceeding with the work.
Once the bar was built and finished, the WISA project manager contacted the homeowner for a final walk through. During this phase, WISA addressed all questions or concerns by the homeowner.
WISA Solutions business hours are from 8AM-5PM weekdays and 10AM-2PM on Saturdays and by appointment with any time outside of that.