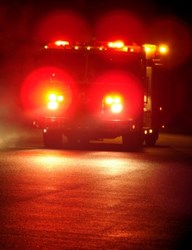 Long after a disaster has faded from news headlines, its impact is still felt by those who have lost everything.
Yorkton, SASKATCHEWAN (PRWEB) December 19, 2013
"It seems that this year, especially, has brought Canadian families an exceptional number of calamities. The Alberta floods and the Lac Mégantic tragedy immediately come to mind. For many families who have lost a loved one, a home or a precious belonging, this Holiday Season might not be as joyful as would normally be expected," notes SecurTek Director of Dealer Relations, Allan Varjassy. "We asked our dealer partners which charitable organization they wished SecurTek to support on their behalf this season, and the Canadian Red Cross was identified as one that made a difference where and when it mattered most in 2013."
The Canadian Red Cross is well known for its international disaster relief assistance programs abroad, but it's easy to forget that the Red Cross is equally active when disaster strikes at home, explains Canadian Red Cross spokesperson Tim Johnson:
"Long after a disaster has faded from news headlines, its impact is still felt by those who have lost everything. Thanks to the generous donation of $2,500 from SecurTek Authorized Dealers and many other generous donors, the Canadian Red Cross is there to offer help and hope for those in need."
The Canadian Red Cross operates over 314 branches in communities across Canada to ensure resources are always available, used effectively and efficiently. By supporting provincial Red Cross organizations, you will be helping meet the specific needs where you live, if or when disaster strikes.
The Canadian Red Cross depends day-to-day on the support of organizations like SecurTek and its dealer partners to continue to be there for Canadian families and families in need around the World.
To learn more about the Canadian red Cross and the services it provides, visit: http://www.redcross.ca
About SecurTek:
SecurTek is a leading provider of monitoring solutions and event related information services through an extensive dealer network and strategic partnerships, for 70,000 customers across Canada. A subsidiary of SaskTel Telecommunications, SecurTek earned the Five Diamond Certification for providing superior monitoring service in the North American security industry, awarded by the US-based Central Station Alarm Association (CSAA). SecurTek monitoring stations are Underwriters' Laboratories of Canada (ULC) certified, meaning SecurTek meets or exceeds the highest industry standards with regards to call overflow, staffing requirements, response procedures, computer systems and backup power systems. SecurTek offer burglary, commercial, fire, environmental, medical, video, access control and residential monitoring services.
For more information, contact:
Claude-Jean Harel, MA
SecurTek Monitoring Solutions
t: 306.535.2365
e: cj.harel(at)securtek(dot)sk(dot)ca
w: http://www.securtek.com