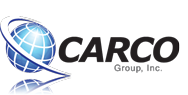 Holtsville, NY (PRWEB) December 20, 2013
As reported by The New York Times, a major luxury car theft ring was busted in New York. According to the story, "as crime rates have dropped, so too it seems has the caution of car owners." CARCO, a leading anti-fraud company, produced the tip that led to the breakup of the ring through its pre-insurance inspection program.
New York State, under Regulation 79, requires a pre-insurance inspection for anyone applying for certain insurance coverage. This regulation has been very effective at reducing both insurance fraud and theft. In fact, after the regulation was implemented, there was a 7% decline in New York State thefts, while in neighboring New Jersey, Pennsylvania, and Connecticut, the results shot up by 36%, 16%, and 18% respectively, as those committing this crime crossed state lines to these neighboring states.
About CARCO Group, Inc.
Founded in 1977, CARCO Group, Inc. is a nationally recognized information services company that provides investigative, fraud detection, and risk mitigation services to corporations and business entities.
CARCO's Inspection Services division provides insurance carriers with pre-insurance vehicle inspection reports that significantly reduce auto insurance fraud. This service is provided to more than 200 insurance companies through a network of more than 6,000 inspection locations.