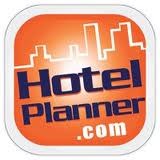 Our relationship with ConsumerAffairs has allowed us to enhance our customer service efforts and improve our site's features and products
West Palm Beach, FL (PRWEB) December 23, 2013
HotelPlanner.com, the world's largest provider of online group hotel bookings and event management services, announced today that it has achieved an incredible 4.8 star rating out of a possible 5 stars on ConsumerAffairs.com, a popular consumer news and resource website. Since May 2013, HotelPlanner.com has actively participated in customer feedback through the ConsumerAffairs for Brands application on the site.
"We understand group traveling – at any time and especially during the holidays – can be time consuming and overwhelming. HotelPlanner.com ensures the lowest group rates by allowing customers to receive quotes online directly from hotel sales managers," said Tim Hentschel, CEO, HotelPlanner.com. "We always strive to provide the best service in all facets of our business, and we're glad to hear our efforts are being noticed."
Reviewers on ConsumerAffairs.com credit high ratings to HotelPlanner.com's competitive pricing and impeccable customer service. HotelPlanner.com offers deals in group, individual and corporate travel. The company has partnerships with some of the most renowned franchises in sports including the Los Angeles Clippers, San Diego Chargers, St. Louis Rams, and the Washington Redskins. HotelPlanner.com receives over 5 million unique visitors each month, is listed among the top 50 travel sites in the world, and ranks number one in group travel.
"I made my reservations in February 2013 for a month stay at the Holiday Inn Express in Littleton, Colorado for August of this year. Because of unexpected health problems, we were unable to make our trip as planned. We had to push back our trip four times," said one reviewer, Linda, of Aurora, IL. "I can't tell [you] how wonderful and accommodating both HotelPlanner.com and the Holiday Inn Express were. I will always use HotelPlanner.com. Thank you for making our vacation not only possible and affordable, but also enjoyable."
Planning and organizing holiday hotel reservations and events for large groups can take hours or days, often leaving consumers with unanswered questions and less-than-impressive rates. HotelPlanner.com makes it easy for consumers to find the perfect hotel for rooms, meeting space and for food and beverage. Group clients save time and money when working with HotelPlanner.com's professional staff of Planners.
"We are thoroughly impressed to read what consumers are saying about HotelPlanner.com," said Zac Carman, CEO, ConsumerAffairs. "It is refreshing to see reviewers share their feedback about excellent customer service in the travel industry. To hear people say they would recommend HotelPlanner.com to friends and family, especially amidst this busy holiday season, says great things about their company."
"Our relationship with ConsumerAffairs has allowed us to enhance our customer service efforts and improve our site's features and products," Hentschel said. "The ConsumerAffairs for Brands application has been a great tool for us, and we are thrilled with the support we have received from the ConsumerAffairs team."
ConsumerAffairs.com is a consumer news and advocacy organization founded in 1998 by veteran D.C. journalist James R. Hood. The website features thousands of pages of consumer reviews, complaints, and compliments. Readers can find HotelPlanner.com reviews on the ConsumerAffairs.com website at http://www.consumeraffairs.com/travel/hotel_planner.html.
HotelPlanner.com provides online services to the global group hotel sales market. Its service ensures the lowest rates by allowing customers to receive quotes online directly from hotel group sales managers. The company also provides mobile applications for booking group hotel reservations and owns and operates Meetings.com, a site that provides information on meeting and banquet venues around the world for corporate and association meeting planners. Its services allow customers to book hotels for business meetings, conferences, conventions, family reunions, weddings, extended stays, tours, military reunions, church events, and group travels. HotelPlanner.com was founded in 2002 and is based in West Palm Beach, Florida. The company also opened its European headquarters in London, United Kingdom in 2012.