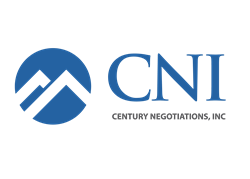 CNI's foray into a video series like this primarily comes out of the desire to build a bridge between the public and the CNI brand.
North Huntingdon, PA (PRWEB) December 24, 2013
Century Negotiations, Inc. (CNI) was founded by Dave Leuthold in 2003 to specialize in debt settlement and negotiation services, and since then has negotiated over $600 million dollars of debt for their clients. In order to help better address prospective customers prior to engaging with the company, as well as provide education to the general public, CNI has begun the release of a series of free videos that will cover a variety of topics as they're released over the span of several months.
Featuring CNI's CEO, Dave Leuthold, the videos were shot this past fall at a studio in San Diego, CA. One of the most crucial aspects of getting the videos done right was to compile a list of the top questions and topics that would be relevant to viewers right from the start. The end result is a combination of many frequently asked questions (FAQs), videos around key terms for the debt industry, as well as a bio series which talks about CNI's roots, company culture, and mission statement.
Though there's a wealth of information online about how to get out of debt and effective debt management tools, CNI's foray into a video series like this primarily comes out of the desire to build a bridge between the public and the CNI brand. A common scenario that has risen out of the digital age is the lack of human interaction; most consumers have come to know a brand by its advertising (at best) and know nothing about the company culture or its people. CNI wants to change this stereotype.
CNI Founder Dave Leuthold put it best in one of the videos where he stated regarding the founding of the company, "We [understand] the situation our clients [are] in because I and numerous others in our company have been in very similar situations. We decided we wanted to do it the right way, treating everyone with dignity and compassion because we [are] dealing with people's lives." It's this kind of core company value that Dave felt necessary to inject back into the customer acquisition process, and hence their motto: Settling debts…Settling minds. And ultimately, whether consumers become a client or not, CNI feels better about having been able to help others out.
CNI was formed in 2003 as a back end service provider in the debt settlement industry, and since that time has been recognized as an industry leader. Dave Leuthold, its CEO, was instrumental in the formation of The Association of Settlement Companies (TASC) and is currently on the Board of the successor organization, the American Fair Credit Council (AFCC). CNI has settled over $600,000,000 of consumer debt, and is currently settling for its clients over $3,000,000 a week.
For more information, you can view the videos released thus far at: http://www.centuryni.com/debt-settlement-videos-faq/