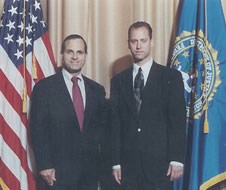 Jersey City, New Jersey (PRWEB) December 19, 2013
JTB Law Group, LLC filed a class action today against Target for alleged compromising of 40 million customers credit card data. The case was filed in Federal Court in Boston, Docket Number 1:13-cv-13212, Tirado v. Target Corporation. Target admitted via a press release that, "Approximately 40 million credit and debit card accounts may have been impacted between Nov. 27 and Dec. 15, 2013." Consumer Advocate and Class Action Lawyer Jason T. Brown stated that consumers who used their credit cards during that time period need to be vigilant in monitoring their credit to make sure no one has exploited their identity. According to Attorney Brown what is particularly troubling is that the thieves have had the benefit of time, while the victims may still be unaware that their identity and credit information has been compromised.
"I'm hoping that Target will do the right thing here and immediately contact the specific individuals who have had their data compromised and make sure the company has their back. Identity fraud can be particularly devastating to someone who is living on credit," Counselor Brown warned. "Additionally, be equally aware of anyone who calls up claiming to be from Target and don't confirm or give any credit card information over the phone."
Anyone with information regarding the data breach should call The JTB Law Group, LLC at 1 (877) 561-0000 and also speak with the authorities. Similarly, any concerned customer who used their credit card during that time period should call the office as well.