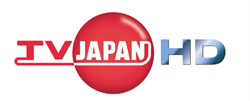 Centennial, CO (PRWEB) December 20, 2013
International Media Distribution (IMD) today announced the number one Japanese channel in North America is now available in high definition to AT&T U-verse TV® customers across the country.
TV JAPAN HD is now live on AT&T U-verse TV Channel 3681. The standard definition version of TV JAPAN is available on Channel 3680.
The regular monthly subscription price for TV JAPAN is $25. Subscribers also will need to pay the HD Technology Fee in order to view the channel in HD ($10 per month and included in U450/U450 Latino). New subscribers are eligible for special offers on now through Dec. 31 including a cash-back rebate from TV JAPAN. For more information, customers can visit http://www.tvjapan.net/cam. To subscribe to TV JAPAN on AT&T U-verse TV, customers should call 1-800-573-7573. Japanese language assistance is available through trained customer service agents. Existing customers may also order TV JAPAN directly through their remote via channel 9910.
"We are extremely excited to enhance our customer's viewing experience in time for the holidays. Already popular sports, news, and family programming will now be richer and more visually captivating," said Mr. Kazuaki Takada, President, NHK Cosmomedia America, provider of TV JAPAN. "TV JAPAN is proud to expand HD programming to more households in North America through our relationship with AT&T U-verse TV."
TV JAPAN, the leading North American Japanese channel, provides a diverse lineup of news, sports, entertainment and lifestyle programming from top networks: NHK, Fuji TV, TBS, TV Asahi, Nippon TV, WOWOW, and TV Tokyo. Subscribers to TV JAPAN can enjoy live NHK News with English second audio programming (SAP), NHK's annual epic Historical (Taiga) Drama with English subtitles and NHK's morning drama. In addition, TV JAPAN features daily cooking shows, children's programs, anime, music, movies, and variety shows to entertain and educate the whole family.
The HD launch on AT&T U-verse TV is just in time for the much-anticipated 64th Annual NHK Red and White Year-end Song Festival, which airs live on TV JAPAN on Dec. 31. Japan's hottest J-pop and Enka artists will be divided into two teams (red and white) and compete against each other for musical glory.
About International Media Distribution
International Media Distribution (IMD) has been a leading provider of in-language programming in the U.S. for over a decade. IMD represents over 30 TV channels with content from a variety of international sources: APB News (Hindi), Antenna Satellite (Greek), ART(Arabic), ATV (Cantonese), Bollywood Hits On Demand (Hindi),CCTV-4 (Chinese), CTI-Zhong Tian Channel (Chinese), Channel One Russia, DW Amerika (German), Filipino On Demand (Tagalog), Life OK (Hindi), Lifestyle Network (English/Tagalog) Mediaset Italia (Italian), Myx TV (English), Phoenix InfoNews (Chinese), Phoenix North America Chinese Channel, Rai Italia (Italian), RTN (Russian), RTN+ (Russian), SBTN (Vietnamese), STAR India GOLD (Hindi), STAR India PLUS (Hindi), TFC (Filipino), Tele5 (Polish), TV Polonia, TV Asia (Hindi), TV JAPAN, TV JAPAN HD, TVK (Korean), TVK2 (Korean), TVK-Pop On Demand (Korean), TV5MONDE (French), TV5MONDE Cinema On Demand (French), and VIJAY (Tamil).
International Media Distribution is an NBCUniversal company.