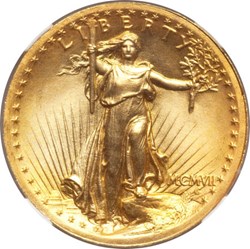 Palm Desert Coin Appraiser
Palm Desert, CA (PRWEB) December 20, 2013
Markham Numismatics Finds Treasures Where Others Cannot
For those living in Southern California looking for a company to appraise what may otherwise seem like worthless coins, Markham Numismatics has established its expertise. As a previous grader for the industry standard in third-party certification, Professional Coin Grading Service (PCGS), Markham Numismatics literally find treasure in virtually any coin collection.
With more than 25 years collecting, appraising, and purchasing coins in Southern California, this nationally recognized coin dealer in Riverside, CA offers what others cannot. One of the reasons Markham Numismatics is so successful is their unique knowledge of rare coins through their work as a past grader for PCGS. This experience has given Markham Numismatics unsurpassed knowledge of gold coin grading and gold coin values.
Further, individuals need an expert coin dealer to provide them with the true value of their treasure. Where some individuals with coin collections are turned away at typical gold buying stores, Markham Numismatics reviews the same collections and is able to find true gems that are often worth thousands.
In fact, just recently, Markham Numismatics inspected a set of coins and made a remarkable purchase. "We just purchased a $20 gold coin from one of our clients," said a Markham Numismatics representative, "for a whopping $10,000. Not many numismatists can boast about such a remarkable find."
Markham Numismatics, like many in the industry, determines value based on the exact date of the coin, its mint mark, and its condition. However, unlike other numismatists, Markham Numismatics can spot true value quickly and the purchasing process is simple and quick.
Press release was created by Google Places Marketing
Contact:
Markham Numismatic LLC
5225 Canyon Crest Dr
Riverside, CA 92507
(951) 686-2122
http://www.markhamnumismatics.com
Get Local
La Habra City La Habra, CA
(714) 404-8025
http://www.getlocalmaps.com