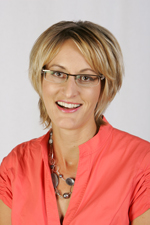 San Jose, CA (PRWEB) March 11, 2014
CONNECT! Online Radio Show, where professional sellers can "ignite their selling power in just an hour," will feature Colleen Francis, author and renowned sales expert. This March 15 show, titled "Nonstop Sales Boom!," promises to challenge the perception sellers have that "feast or famine" is normal.
Francis, founder of Engage Selling Solutions, has worked with thousands of organizations including Merrill-Lynch, Merck, Dow AgroSciences and more to help them improve their sales performance. With an eye to results and a no-nonsense approach to selling, she has become renowned for her use of measurement and accountability to inspire successful sales performance.
Francis will share this expertise with listeners as she is interviewed by show host Deb Calvert. Calvert, your on-air sales coach, will discuss Francis's latest book, "Non-Stop Sales Boom." They'll review key strategies for perpetual sales growth, and Francis will share her Sales Radar framework, a holistic, constantly spinning assessment that considers all opportunities before a sale.
Listeners can tune in on Saturday morning at 9:00 am PST. Calvert and Francis will answer live questions during the broadcast, so those wishing to call in can do so by dialing (347) 202-0896. Questions may also be submitted by sending Deb Calvert an email beforehand , or via the live chat feature available during the show. After the broadcast has aired, the show will be available in the CONNECT! Online Radio Show archive and on iTunes at CONNECT1.
CONNECT! Online Radio Show for Selling Professionals is a weekly broadcast to help sellers cut out continuances, put an ending to pending and stop stalling out! CONNECT! listeners learn how to improve every connection with every buyer. Join the CONNECT! community for discussion groups, blogs, videos and other free resources for selling professionals, leaders and emerging leaders, trainers, coaches and individuals. CONNECT! is provided by People First Productivity Solutions which was founded in 2006 by former corporate Sales and HR Executive Deb Calvert with the mission "We Build Organizational Strength by Putting People First."