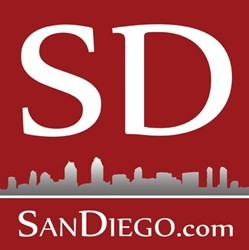 We are proud to say that motivation, determination and the long haul can truly create something miraculous.
San Diego, CA (PRWEB) December 20, 2013
"We are proud to say that motivation, determination and the long haul can truly create something miraculous. Allow me to introduce a sandwich shop that exceeds expectation, and brings out the inner child in customers of all ages. Yes, I am talking about a grilled cheese sandwich restaurant here in San Diego's playground, Mission Beach," said Jason Daung of Cheesy Express. The new location opens January 6th, 2014 and is in Mission Beach at 3219 Mission Blvd. San Diego, CA 92109
The Cheesy Express menu varies from Mom's Classic [$4] grilled cheese to the popular BBQ and Mac [$6.75], which consists of Kansas City styled BBQ pulled pork, Mac-N-Cheese and caramelized onions all topped with Cheddar and American cheese. This simple, yet flavorful menu concept is very popular with all age groups. Also offered is the "Make Your Own" sandwiches starting at $3.49 with plenty of options to mix and match. Along with these amazing sandwiches Cheesy Express offers cups of tomato soup and Mac-N-Cheese [$2.49] - and what's better on these cold winter days than a nice gooey Mom's Classic with a cup of hot tomato soup? This is the comfort food of America that is great on any occasion.
Grand Opening Announced - January 6th - January 10th
In honor of the grand opening of the Mission Beach location, Cheesy Express is offering one free Mom's Classic grilled cheese sandwich with a valid flyer and minimum $1 donation. This offer is valid from January 6th-10th so hurry in before time runs out. All proceeds will be donated to the San Diego Beach Improvement Group as a way of saying "thanks" to other local beach neighbors.
Like mom used to say, "Don't knock it till you try it… everybody likes a classic."
For more information on Cheesy Express and their Mission Beach Grand Opening, please go to:
For a comprehensive list of San Diego restaurants visit SanDiego.com, San Diego's authority on where to stay, play, eat & drink. http://www.sandiego.com/restaurants.
SanDiego.com is one of San Diego's oldest and busiest travel and tourism websites, known as the local authority for all things San Diego. The author of this article, Erica James, is a native San Diegan who truly believes that there is no place more fun and exciting than beautiful San Diego.