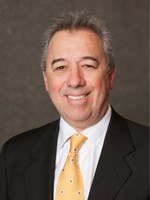 We're pleased to embark on another development that can bring value to the senior community at all phases of their retirement journey.
Woodland Hills, CA (PRWEB) December 20, 2013
Grand Pacific Assets 2 LLC, a private investment venture associated with the Peak Corporate Network brand of real estate services, announced today the acquisition of a 52 acre site as part of a long range project to offer a range of housing alternatives targeting retirement-age households to the Ventura County area. The project now moves to the entitlement phase, the final step in the zoning process before groundbreaking begins later in 2014. "The Casey Road initiative adds a new dimension to our investment strategy of bringing attractive and relevant housing options to Ventura County," states Gil Priel, Managing Director and Principal of the Peak Corporate Network and Managing Member of Grand Pacific Assets 2, leading the endeavor. "We've seen great returns on investments in the area this past year, and we're pleased to embark on another development that can bring value to the senior community at all phases of their retirement journey."
The Casey Road Village development will be located near "Old Moorpark" adjacent to City Hall. The 390-unit retirement community is comprised of a mix of villa, assisted living, and independent living units with a variety of floor plans. The project also includes plans for a fully-equipped fitness center, on-grounds theatre, putting green, and walking trail. Priel considers these amenities, combined with housing options appealing to all segments of the retirement cycle of senior living, welcome contributions to the Moorpark community. "The Casey Road Village concept was a natural extension of the projects we typically undertake," commented Priel. "We believe in a 'win-win' strategy that benefits the community at large in addition to generating a strong return for the investor, leads to success." Clearing the hurdles of preliminary zoning approval and land purchase, Grand Pacific Assets has now entered the entitlement phase seeking final approval for the project to be classified as a senior community. Priel anticipates this next phase to be completed in six to nine months, with construction beginning in the third quarter of 2014.
Casey Road Village marks the third project for Priel in Ventura County and a continuing relationship with investment partner Liebert Corporation of Los Angeles and Aldersgate Investments LLC spearheading the entitlement approval process. A list of previous successful ventures between the three include the sale of all phases of Vista Urbana, a 156-unit affordable housing development in Oxnard on track for completion by summer 2014, as well as the more upscale 84-unit Oak Terrace mixed condominium/residential project, with all townhome offerings currently sold in the development. "The Ventura County residential housing market presents a number of opportunities for investors with the right vision and the right strategy," observes Priel. "Providing housing options for a growing retirement population seems to be not only a logical, but a sensible choice in showing how investor opportunity and providing a valuable offering for the community can work hand-in-hand."
Grand Pacific Assets 2 LLC is a related entity of the Peak Corporate Network headquartered in Woodland Hills, California. The Peak Corporate Network entities offer mortgage lending, loan servicing, short sale services, 1031 exchange services, commercial workouts, trustee work, foreclosure services, commercial property evaluation, real estate sale brokerage services, insurance, and escrow services for both commercial and residential real estate. For more information, visit http://www.peakcorp.com.
The Peak Corporate Network is a brand that represents a group of separate legal entities, each providing its unique set of real estate services.