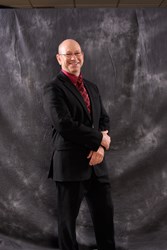 One of the main concerns people have with traditional silicone or saline implants is that they won't feel or look natural
Salt Lake City, Utah (PRWEB) December 21, 2013
Dr. Scott Haupt has now completed several "gummy bear" or shaped gel breast implant procedures and is pleased to report a high satisfaction rating amongst his patients. Shaped gel implants are the latest technology approved by the FDA for breast implants and are allowing women to attain a more natural shape with augmentation procedures than other options such as traditional round shaped implants.
Shaped cohesive gel implants get their "gummy bear" nickname due to the fact that even when cut in half, the implant maintains its structure, just like a gummy bear. They were designed to provide a more natural feel for breast implant recipients, and retain their "teardrop" shape of having more mass on the bottom of the implant, mimicking the effect of gravity of natural breast tissue.
"One of the main concerns people have with traditional silicone or saline implants is that they won't feel or look natural," said Dr. Scott Haupt. "But the shaped gel implants generally eliminate that concern by providing a finished result that not only looks natural, but feels natural, too."
At Utah Cosmetic Surgery, Dr. Haupt works alongside Dr. Steven Mobley who specializes in ear, nose, and throat surgery as well as facial plastics and reconstructive surgery. Together, Dr. Mobley and Dr. Haupt provide patients with cutting edge technology and procedures as well as some of the best expertise in the state.
Dr. Scott Haupt is one of the most renowned surgeons in the Intermountain West. He has completed more than 8,000 cosmetic procedures and is highly skilled in all areas of plastic surgery including breasts, face, body contouring, and reconstructive surgery. He completed his plastic and reconstructive surgery residency at the University of Utah School of Medicine and became board certified in 2002.
To learn more about Dr. Scott Haupt and the shaped gel implants he offers at Utah Cosmetic Surgery, please visit http://www.utahcosmeticsurgery.com/.