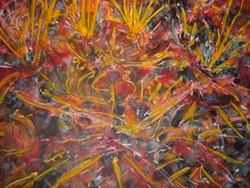 Miami, Florida (PRWEB) December 30, 2013
Investigative journalist, author and artist Uri Dowbenko, who sued Google for defamation over a Google-owned Blogger website, has added False Light Invasion of Privacy, Copyright Infringement and RICO Racketeering to his First Amended Complaint (Case number 13-cv-23546-UU, entered in FLSD Docket 10/01/13)
In his First Amended Complaint against Google, Inc. et al, Uri Dowbenko writes that "pursuant to 28 U.S.C. §§ 1331 and 18 U.S.C. § 1964(c) (civil remedies for RICO violations); and supplemental jurisdiction of the Florida state law claims pursuant to 28 U.S.C. § 1367(a)., a plaintiff's private rights of action lie for schemes to address acts by separate parties with the intent to defraud, especially if those acts occur over the course of many years. Even more specifically, the coordinated actions of the Defendants constituted a common enterprise, such as to invoke the application of U.S.C. §1961. This case is hereby amended to allege a cause of action for violations of the federal Racketeer Influenced Corrupt Organizations Act ("RICO") and Florida's consumer protection statute broadly prohibits deceptive, unfair, or unconscionable acts ("UDAP")."
In his amended complaint, Dowbenko alleges that the Google owned Blogger website pirated (stole) a copyrighted photo from Dowbenko's website, even though he had filed three (3) DMCA Takedown Notices with Google, which has ignored them for more than a year. Dowbenko thus alleges that Google was exploiting its proprietary Blogger website to defame Dowbenko by gaming (manipulating) Google search results, which do not appear on any other search engine websites, according to court documents.
In his complaint, Dowbenko also alleges -- "Google Inc. knew or could have, in the course of due diligence or ordinary industry practices, have known that pirating Plaintiff's photograph from Plaintiff's site was unlawful while Defendants published the copyrighted photo to illustrate the defamatory Article with reckless and wanton disregard.
Uri Dowbenko is the author of "Bushwhacked: Inside Stories of True Conspiracy" and "Hoodwinked: Watching Movies with Eyes Wide Open". His extensive writing includes hundreds of articles, movie reviews, interviews and investigative writing pieces for Fortean Times, Nexus Magazine, New Dawn Magazine, Paranoia Magazine, Steamshovel Press, Media Bypass Magazine, National Review , Spotlight, Nationalist Times, Chronicles Magazine, Nitro News, etc. He is considered one of Alternative Media's foremost writers and media analysts and a distinctive voice of modern American journalism.
In 2000, Dowbenko became the founder of Alternative Media websites — Conspiracy Planet, and Conspiracy Digest and Al Martin Raw.com, as well as the founder and publisher of National Liberty Press, which published "The Conspirators: Secrets of an Iran Contra Insider" by Al Martin.
His art gallery New Improved Art has participated in art fairs in New York and Miami Beach.
Dowbenko's latest project is a website called New Improved Memoirs.com -- "It's your life story. Without the hassle of writing it..." -- an autobiography service for accomplished professionals who want their life story published for their family, friends and business associates.