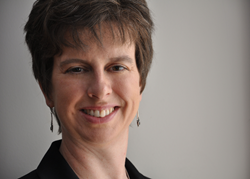 San Jose, CA (PRWEB) April 22, 2014
San Francisco Bay Area based People First Productivity Solutions invites professional sellers to tune in this weekend for an interview with sales expert Lynn Hidy. "LinkedIn for Selling" will help sales professionals to navigate this useful social networking tool with sales in mind, and teach them how to harness LinkedIn as a powerful prospecting tool.
Hidy is the founder of UpYourTeleSales.com. With a 15+ year award-winning career in telesales, Hidy specializes in inside sales training, consulting and coaching. Her methods help sellers create phone conversations with clients in such a way that "prospects forget you aren't actually having a cup of coffee with them."
During the broadcast, Hidy will be interviewed by Deb Calvert, host of CONNECT! Online Radio and founder of People First Productivity Solutions. The interview will delve into Hidy's techniques and expertise using LinkedIn as a selling tool, covering the fundamentals of social prospecting, what makes reps effective on LinkedIn, and some common traps and pitfalls that might hinder rather than help sellers using LinkedIn.
Listeners may tune in Saturday April 26 at 9:00 am PST. Hidy and Calvert will answer listener questions during the broadcast, so those wishing to call in live should dial (347) 202-0896 or use the chat feature to submit questions. Questions can also be submitted in advance by sending Deb an email. After the broadcast, a recording of the episode will be made available in the radio show archives, as well as on iTunes at CONNECT1.
CONNECT! Online Radio Show for Selling Professionals is a weekly broadcast to help sellers cut out continuances, put an ending to pending and stop stalling out! CONNECT! listeners learn how to improve every connection with every buyer. Join the CONNECT! community for discussion groups, blogs, videos and other free resources for selling professionals, leaders and emerging leaders, trainers, coaches and individuals. CONNECT! is provided by People First Productivity Solutions which was founded in 2006 by former corporate Sales and HR Executive Deb Calvert with the mission "We Build Organizational Strength by Putting People First."