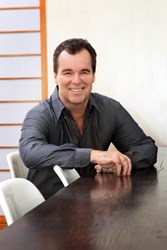 First, cutting the price doesn't necessarily make your property more affordable to purchasers. True affordability comes when you make the property attractive to buyers, by making it easy to buy
(PRWEB) December 21, 2013
Estee Portnoy, Michael Jordan's spokeswoman, announced that the auction sale of the former Chicago Bulls star's 5,200 sq. m. mansion has failed to attract any buyers who are willing to make an offer at the reserve price of $13 million, (News.com.au reported on 17 December 2013).
It was previously listed at $29 million in early 2012, but didn't attract any buyers. According to the report, the Michael Jordan mansion boasts of 9 bedrooms, 15 full bathrooms, a pool pavilion, and a regulations size indoor basketball court.
"Although not everyone has to sell a $13 million property, there are 2 valuable lessons we can learn in the failed auction of Michael Jordan property for sale," said Rick Otton, an expert who specialises on buying and selling houses using seller financing.
"First, cutting the price doesn't necessarily make your property more affordable to purchasers. True affordability comes when you make the property attractive to buyers, by making it easy to buy, not dropping the price," he revealed.
"The second lesson we must learn from this news is that selling real estate shouldn't be about the house, but more about the opportunity. Michael Jordan and his team focused too much on the details and amenities of his mansion, rather than highlighting the benefits of being the owner of a 7 ha estate with the help of convenient payment terms," Mr. Otton added.
Mr. Otton then explained that his recently launched Free Pack could help people buy and sell houses easily through flexible payment terms, whether selling multi-million dollar mansions or a three-bedroom family home.
"Property investors and buyers shouldn't be too intimidated with high-end houses and its owners because they're just like everybody else. Aside from that, it takes the same time to create deals for $100,000 properties as it does for properties $1 million and over."
To find out more about making properties easy to buy, sign up for a copy of Rick Otton's Free Pack at http://www.creativerealestate.com.au/freepack/.
About Rick Otton
For over 23 years property millionaire Rick Otton has built an impressive real estate portfolio using innovative strategies that he has developed – strategies in which transactions are made without the need for traditional bank-type loans. He constantly refines his techniques as he buys and sells properties through his We Buy Houses business which operates in Australia, New Zealand and the UK.
A gifted speaker and educator, Mr. Otton conducts regular one-day free seminars across Australia, which build on the the concepts he shares in his 2012 book 'How To Buy A House For A Dollar', voted by Money Magazine and Dymocks Book stores as one of the Top 10 Most Popular Finance Titles for 2013.
He regularly records and publishes iTunes podcasts via his channel Creative Real Estate.
His innovative low-risk, high-reward approach to Australian real estate investing has been featured in a variety of television programs and magazines, including Today Tonight, Hot Property and Australian Property Investor.
Details about his Ready Set Boom one day events planned for 2014 can be found at http://creativerealestate.com.au/readysetboom/ or phone, in Australia, 1300 888 450.