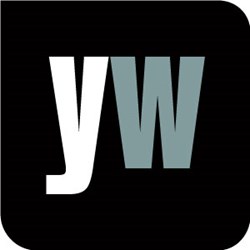 London, UK (PRWEB UK) 3 January 2014
An overweight barman who went on the 5:2 diet to get a girlfriend has achieved his goal with an unexpected side effect; he's apparently a dead ringer for One Direction's Zayn Malik, The Huffington Post reported December 17th. The article, "Overweight Barman Dieted Using The 5:2 Diet And Now Gets (Apparently) Mistaken For Zayn Malik From One Direction," noted that Connor Sayer, 20, was over 14 stone after a regular lifestyle of heavy drinking sessions and takeaways, but losing four stone caused him to develop an uncanny resemblance to the X-Factor heartthrob Malik. Sayer commented, "I put some pictures up on Facebook and I was inundated with messages from girls telling me how much I looked like [Zayn]. Now, when I go to the pub or go out on a night out, girls just flock to me asking me for my number." (http://www.huffingtonpost.co.uk/2013/12/17/zayn-malik-5-2-diet-_n_4459835.html)
Following on from this, Yourwellness Magazine detailed the principles of a healthy diet. According to Yourwellness Magazine, "There are loads of superfoods and special extras that can help enhance a healthy diet, but what are the basics you need in place to support your wellbeing? Let's take a look at the main advice you need to get your wellness in order." (http://www.yourwellness.com/2013/12/diet-dos-donts-principles-healthy-eating-plan/#sthash.a3STLzIB.dpuf)
Yourwellness Magazine outlined seven basic principles:
1. Base your meals on starchy foods: Starchy foods – including potatoes, cereals, pasta, rice and bread – should make up roughly a third of each meal.
2. Eat plenty of fruits and vegetables: It's necessary to eat at least five portions of fruit and veg every day to guard against chronic diseases.
3. Eat fish more often: Of the recommended two portions of fish a week, at least one portion should be oily fish.
4. Eat saturated fat less often: Consuming too much saturated fat – found in foods , such as hard cheese, cakes, biscuits, sausages, cream, butter, lard and pies –can increase blood cholesterol levels, which, in turn, raises the risk of developing heart disease.
5. Eat sugar less often: Sugary foods and drinks, including alcoholic ones, contribute to weight gain and tooth decay.
6. Eat less salt: Eating too much salt can raise blood pressure, which eventually increases the risk of developing heart disease or having a stroke.
7. Drink lots of water: To keep from getting dehydrated, people need to drink about 1.2 litres of fluid every day.
To find out more, visit the gateway to living well at http://www.yourwellness.com.