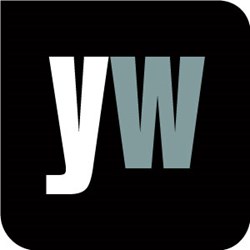 London, UK (PRWEB UK) 4 January 2014
City planners are recommending a fast food takeaway in Narborough Road goes ahead despite 40 objections and a 75-signature petition, The Leicester Mercury reported December 16th. The article, "Narborough Road takeaway gets go-ahead despite 40 objections," noted that Leicester City Council's planning and development control committee will discuss the plan to convert a former financial services office into a takeaway at its meeting on Wednesday. The committee will hear objections include the impact on neighbouring businesses, odour, increased noise, safety concerns, an increase in litter and vermin and exacerbating existing parking problems. (http://www.leicestermercury.co.uk/Takeaway-s-green-light/story-20326628-detail/story.html#ixzz2nuJperhD)
With this in mind, Yourwellness Magazine looked at the brighter side of takeaways, giving readers healthy versions of their fast food favourites. According to Yourwellness Magazine, 'Takeaways are convenient and cheap, but as we all know they are also loaded with salt, fat and sugar. Some takeaways can take their toll on your health if you consume them too often, though. Many health conditions, from diabetes to heart disease, have been linked to the consumption of an unhealthy diet and lack of exercise. Some takeaway menus now list their calorie and fat contents as a way of helping consumers make healthier choices.' (http://www.yourwellness.com/2013/10/avoid-takeaways-order-healthy/#sthash.gfGOEtI3.dpuf)
Yourwellness Magazine gave readers five tips on how to still enjoy weekend treats without a negative impact on health:
1. Fish and chips. Adding a portion of mushy peas or baked beans, and watching for higher fat options such as pies and sausages, can make fish and chips healthier.
2. Italian. When ordering pizza, choose a low fat topping such as prawns, fish, ham or vegetables. For pasta, choose a tomato based sauce or one which has plenty of vegetables and seafood in the sauce.
3. Chinese: Watch out for anything on the menu that is battered or marked as crispy, as this will mean that it's deep fried.
4. Thai: Try to opt for steamed dishes and those containing fish or vegetables.
5. Indian: Indian food is usually high in vegetables, as it is predominantly a vegetarian diet, so choose something that is tomato-based and have it with plain rice or a chapatti.
To find out more, visit the gateway to living well at http://www.yourwellness.com.