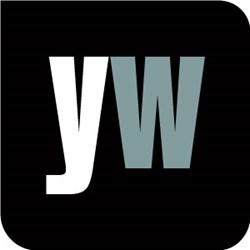 London, UK (PRWEB UK) 4 January 2014
Naturally Splendid Enterprises has inked an initial purchase order for its Natera line of hemp-based superfood products with what the nutraceutical company calls a 'significant national retailer', Proactive Investors reported December 18th. The article, "Naturally Splendid signs purchase order with major national retailer for hemp-based Natera superfoods line," noted that the unnamed retailer will carry the company's superfood line in select stores across Canada. CEO Craig Goodwin commented, 'We are excited to be shipping our first major purchase order since launching the NATERA superfood product line at the Canadian Heath Food Association trade show in October 2013.' (http://www.proactiveinvestors.com/companies/news/50784/naturally-splendid-signs-purchase-order-with-major-national-retailer-for-hemp-based-natera-superfoods-line-50784.html)
Following on from this, Yourwellness Magazine gave readers their extensive list of superfoods. Yourwellness Magazine explained, 'With everything from acai berries to whole wheat English muffins, we've assembled the top 52 super-foods to help you pick the ones that might benefit your wellness. Add a new super-food to your diet every week, and soon you'll have a whole arsenal to help you protect your well-being.' (http://www.yourwellness.com/2013/12/wellness-year-try-list-52-superfoods/#sthash.jVjSnz1i.dpuf)
Some of the superfoods hailed by Yourwellness Magazine included:
1. Acai Juice: Rich in anthocyanin, acai boosts the antioxidants that fight diseases in the blood stream.
2. Apples: The content of the antioxidant Quercetin in apples reduces risk of lung cancer.
3. Avocados: The healthy fat in avocados helps the body to absorb nutrients and promote weight loss.
4. Asparagus: This natural diuretic is rich in bone-building vitamin K.
5. Blueberries: These are great for preventing memory loss.
6. Brazil nuts: One Brazil nut contains an entire days' worth of selenium, which protects against
heart disease and cancer and boosts the immune system.
7. Blackberries: These are packed with disease-fighting antioxidants.
8. Baked potatoes: The potassium content in baked potatoes helps to lower blood pressure.
9. Barley: This lowers cholesterol and helps to regulate blood pressure due to fibre and beta-glucan.
10. Bananas: The potassium and resistance-starch fibre in bananas promote weight loss.
For the full list, and to find out more, visit the gateway to living well at http://www.yourwellness.com.