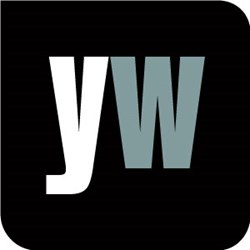 London, UK (PRWEB UK) 7 January 2014
Supermodel Miranda Kerr has recently admitted one of her top beauty treatments is taking coconut oil, as it helps get rid of dandruff, aids weight loss and enhances heart health, Yahoo! reported December 18th. The article, "Miranda Kerr's Wellness Secret! (Healthy Hollywood)," noted that Angelina Jolie and Jennifer Aniston are also on to this powerhouse food product, which, among other things, can kill the fungus and dryness that causes dandruff. Kerr commented, 'I personally take four tablespoons of coconut oil per day, either on my salads, in my cooking or in my cups of green tea. I will not go a day without coconut oil.' (http://ca.shine.yahoo.com/miranda-kerr-39-wellness-secret-healthy-hollywood-190815322.html)
With this in mind, Yourwellness Magazine showed readers how to ditch dandruff with ayurvedic treatments. According to Yourwellness Magazine, 'You can try and hide it by calling it seborrheic dermatitis, but the truth is, you have dandruff. Though it's not really a matter of physical wellness, there is something to be said for the way in which the embarrassment of having dandruff can affect your emotional wellbeing, so what can you do about it? There are several treatments for dandruff around, including shampoos, steroids and anti-fungal agents, but even if they work the dandruff always seems to come back. What you need is a complementary wellness therapy which can treat the root problem without any side effects. Ayurvedic remedies work by curing your scalp of its oiliness and removing the fungus and inflammation that triggers the formation of dandruff.' (http://www.yourwellness.com/2013/11/ditch-that-dandruff-with-these-amazing-ayurvedic-treatments/#sthash.L24zZo1X.dpuf)
Yourwellness Magazine gave readers nine ayurvedic treatments for dandruff:
1. Lime peel – Lime peel works to remove the flaky skin and oil that has accumulated on the scalp.
2. Fenugreek seeds – Fenugreek seeds can help to remove any trapped dirt and grime on your scalp.
3. Apple cider vinegar – This can remove the fungal action on the scalp, as well as any dead and flaky skin.
4. Yoghurt – As yoghurt contains live cultures of acidophilus bacteria, it works to overpower the fungal action on the scalp.
5. Beetroot and ginger – Beetroot is packed with iron and other skin friendly nutrients.
6. Castor oil – This helps to remove the fungus that causes dandruff.
7. Green gram – This herbal soap cleanses skin and clears the scalp of dead skin cells.
8. Sesame oil – As an anti-fungal and antibacterial agent, sesame oil can help to remove the bacterial action on the scalp, whilst also nourishing the skin.
9. Neem leaves – Neem leaves are incredibly effective as an anti-fungal agent.
To find out more, visit the gateway to living well at http://www.yourwellness.com.