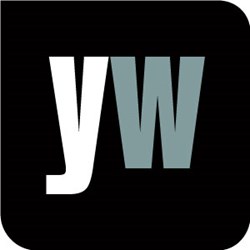 London, UK (PRWEB UK) 6 January 2014
A yoga studio used by Russell Brand has closed owing thousands of pounds to members and staff, The London Evening Standard reported December 13th. According to the article, "Yoga studio used by Russell Brand closes down owing its clients thousands," the Life Shoreditch centre shut 'temporarily' on November 12th with managers blaming a dispute with the landlord and vowing to reopen this month after a refurbishment, but in a mass email on Friday, owner Nicholas Cash said Life Shoreditch Ltd had ceased trading 'and will be forced to enter the administration process.' (http://www.standard.co.uk/news/london/yoga-studio-used-by-russell-brand-closes-down-owing-its-clients-thousands-9002249.html)
With this in mind, Yourwellness Magazine gave readers at-home yoga poses that children can do. Yourwellness Magazine noted, 'As complementary wellness practices go, yoga has really stood the test of time. This ancient practice has gained mainstream popularity with serenity seekers and exercise enthusiasts alike, but what about your kids?...Not only does [yoga for children] give your children all the benefits of an adult yoga class – including stress reduction, mood elevation, fitness, weight loss, higher self-esteem and increased concentration – yoga for children allows your kids to play and use their imaginations.' (http://www.yourwellness.com/2013/10/yoga-for-young-ones-could-your-kids-feel-the-benefit/#sthash.eVe7JOVD.dpuf)
Yourwellness Magazine outlined three poses that have been specially adapted to suit children:
1. Happy Baby. This pose is fun, and provides a resting posture that stretches children's hamstrings and massages the back and internal organs – all of which are very beneficial.
2. Road Runner. Boys, in particular, love this pose and can greatly benefit from it. The Road Runner is a variation of High Lunge, and works by stretching the the hamstrings and hips where boys tend to be more tight. There is also a "Ready, set, go!" variation that gets children increasing their heart rate for more of an aerobic exercise.
3. Surf's Up. This pose is a variation of the Warrior III and uses the core muscles and lower back muscles.
To find out more, visit the gateway to living well at http://www.yourwellness.com.