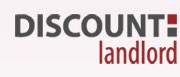 Advice on how Landlords can look to keep the communication line open between themselves and the tenant.
London (PRWEB UK) 13 January 2014
UK Company Discount Landlord Insurance has created a new resource 10 Top Tips for Landlords which gives Landlord's bitesize and actionable advice within their rental market. The 10 Top Tips for Landlords is available for download on their website.
Being a Landlord can be a tough business. There are many rewards to being a successful Landlord, one of which is being a Landlord that is held in high esteem by his or her tenants. Unfortunately, many Landlords do not give themselves the best opportunity to get it right. Luckily, Discount Landlord have published a practical online guide which is available to download that can help landlords to stand out in the saturated rental market.
What Does the Guide Include?
This helpful guide gives invaluable information into many area's of being a landlord, and importantly, how to give yourself as a Landlord the best opportunity to be successful. The guide includes 10 tips from drawing a detailed inventory prior to letting which includes the outside of the property, to choosing the right tenants
The guide also includes tips on communicating with tenants. Like many relationships, a lack of communication can lead to a diminishing experience for both parties and this is especially true of landlord and tenant. The guide gives advice on how Landlords can look to keep the communication line open between themselves and the tenant. This practical and overlooked area will make all other points happen seamlessly and naturally make the Landlord and Tenant experience more enjoyable for all. The information in the 10 Top Tips for Landlords is laid out in a very visual way, with diagrams and illustrations that make it fun to read and easy to understand.
Knowledge is Power for Landlords
Discount Landlord Insurance is dedicated to offering customers the best available market information at all times. Discount Landlord believe that by offering this helpful information to landlords, they can become better informed and have a clearer understanding of their tax and stamp duty responsibilities.
About Discount Landlord
Discount Landlord Insurance is a UK based online insurance company that offers a competitive and fast insurance quotation as well as express document delivery service. They offer a range of insurance products and services that cater to the commercial and residential lettings market. They also take into consideration the individual requirements of each client and offer custom suggestions, so that they can find insurance solutions that will meet specific needs.
At Discount Landlord Insurance, they offer insurance products that are underwritten by the leading UK based insurance companies and they provide customers with a variety of different insurance options to meet their individual needs. They are dedicated to offering the best available market rates and they offer a wide range of products from residential landlord insurance to commercial property insurance, tenant contents insurance and much more.
For some more information on Discount Landlord Insurance, feel free to contact them at 0208 847 8000 and email them at info(at)discountlandlord(dot)co(dot)uk.