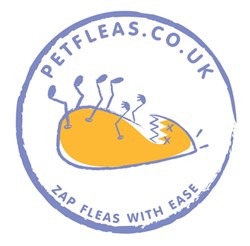 The app then uses a graphical interface to allow pet owners to navigate a simple alphabetical interface.
(PRWEB UK) 22 December 2013
Pet owners looking for a way to order their pet prescriptions online will now be able to access this system through the Petfleas Facebook Page. The app links directly through to the companies' sister site 365 Vet which allows the processing of veterinary prescriptions through their online service.
The app explains in detail the process needed for the ordering of Prescription Medication (POM-V) Items, all of which can be found in the 'Pet Prescription Products' section of their website.
The products are listed alphabetically; however, pet owners can also use the 'search' tool to find a specific product by name.
The app then uses a graphical interface to allow pet owners to navigate a simple alphabetical interface in order to find the prescription medication products required.
An Online Resource for Pet Owners
Petfleas have for sometime offered useful information for pet owners online via their blog and through their Pet Fleas Fact File resource as well as their very active Facebook Page. All of these services offer helpful tips and tricks including articles on how to reduce conflict in households with multiple cats and how to comfort dogs during firework night. The Pet Prescription Medication Service is therefore being seen as a logical new initiative to provide a more complete service for pet owners.
About Petfleas
Petfleas is a company dedicated to providing quality animal health products and advice to pet owners (as well as livestock and equine owners) throughout the UK. The company was established in 2005 and was born out of the local Beeston Animal Health Centre. Petfleas.co.uk was one of the very first websites to specialise in pet flea treatment and prevention products, as well as many other general health care products for animals. Petfleas staff members are qualified veterinarians and they are committed to providing pet owners with excellent care for their animal companions.
For some more information on pet flea care contact Petfleas via phone at 01829 262 041 or email at [email protected](dot)co(dot)uk.