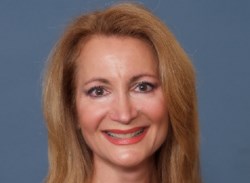 Covert Hypnosis to Heal Love.
Delray Beach, FL (PRWEB) December 22, 2013
Spirit Medium Laura recently finished working with a new client. This client had become involved with an attractive young man. The client felt they were passionately in love.
But then, suddenly, her lover disappeared. He stopped calling and would not return her communications.
She was frantic.
In session spirit psychically revealed to Laura how the client had a history of broken and failed love relationships. Having a father difficult to please, she attracted men who were rejecting, cold or indifferent.
Her belief system supported the idea, love was difficult to find and have. Her experience reflected this belief.
Psychically Spirit Medium Laura perceived this young man found love frightening too for his reasons.
Using Covert Hypnosis Techniques (Remote Influence) to heal this relationship, spirit revealed to Laura the commands to send to her client and her lover's subconscious.
Laura guided the client into a light trance. Together they sent the client's ex-boyfriend the words, "Love is safe," and other similar healing commands into his third eye.
Then Laura sent the client the same command into her third eye.
After that healing was done using the chakras, energy centers in the body. Laura discovered they were energetically joined at the third eye.
This meant they had past life karma together which needed to be healed. Laura healed this karma and realigned their energy connection.
Spirit Medium Laura has found Covert Hypnosis Techniques (Remote Influence) is a very powerful way to Heal Relationships. Not only has she used it in her own life with much success, but now is finding it a wonderful way to help clients, as well.
What: Covert Hypnosis Techniques (Remote Influence) to Heal Relationships
When: Schedule an appointment or learn how to do it yourself
Where: http://SpiritMediumLaura.com
About Spirit Medium Laura
Laura Mendelsohn, selected for the upcoming "100 Top Psychics & Astrologers in America," 2014 book, is a genuine Spirit Medium, talking to spirit for over 30 years. Laura has been highlighted in the media, filmed for TV and is host of The Virtual Seance, an Internet Radio & TV Show, providing LIVE, REAL & RAW Spirit Connections and Education, Mondays, 8 p.m. ET.
For more information:
Contact: Laura Mendelsohn
Phone: (954) 465-7338
Web: http://www.SpiritMediumLaura.com