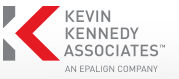 Engaging the right expert early in your case can save valuable time and money.
Indianapolis, IN (PRWEB) December 24, 2013
Kelsey Adams, Litigation Coordinator at Kevin Kennedy Associates releases the five key tips to sourcing the right expert witness for your case.
"When selecting an expert such factors as location, subject matter expertise, litigation history, personality, and the ability to speak intelligently to a jury in layman terms (Will the jury like your expert?) are all taken into account," according to Adams.
"The big question is: What order do you put these requirements in? If you are looking at immediate costs you will put location first, trying to keep travel costs down. But, will saving a little on upfront travel expenses cost you much more in settlement figures? Like lawyers and doctors, plumbers and electricians, experts are not all equal. There are good ones and not-so good ones. Part of due diligence is retaining the best expert for your case, considering the big picture all the way from educating you to jury perception and being able to explain their/your position in a friendly persuasive manner," as Adam's states in the article.
Check out our latest blog post to read more on How to Source the Right Expert Witness.
Engaging the right expert early in your case can save valuable time and money. Consider these five key success factors when launching your next expert search.
1. Understand Your Expert Needs
2. Find Candidates With Relevant Experience in the Field and on the Stand
3. Interview the Expert Candidates
4. Consider the Cost
5. Engage an Expert Early
About Kevin Kennedy Associates: Kevin Kennedy's passion was to put clients first. That passion still drives the way we do business today. We take a team approach to every project. Every day, we draw from our worldwide network of over 600 experts to assemble teams that are perfectly suited to address challenges in process development, failure analysis, forensic investigation, patent infringement, and manufacturing.
Our physical headquarters are in Indianapolis, Indiana. But our expertise is truly global. Our business model gives clients access to the highest caliber of expertise, without the expense of adding new staff.