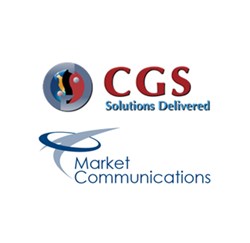 ...trading firms and other financial businesses can ensure rigorous compliance without complicated or costly disruption of their ability to do business
New York, NY (PRWEB) December 23, 2013
Dodd-Frank Act (DFA) regulations will amount to some major changes for the country's banking and financial trading institutions. The resulting requirements will affect all manner of business operations, including communication and system infrastructure management. In anticipation of this, information technology solutions provider, Market Communications has partnered with CGS to offer comprehensive DFA compliance services. The new offerings will consist of complete monitoring, management, and support resources that help trading firms and financial companies meet all communication requirements of the new regulations.
Within the realm of financial services, the Dodd-Frank Act will place new demands on the way in which firms must collect, maintain and access communication data. This includes email and instant messages, mobile communications and voice recordings as it relates to pre-trade, trade and post-trade interactions. Companies will be expected to promptly access such records and reconstruct communications as they pertain to financial transactions and trading activity. While many organizations are uncertain of their ability to comply with such requirements, it is imperative that they find a means to do so that also fits within the span of their regular business practices.
Since their partnership with CSG, Market Communications has been able to extend their services beyond IP phone integration and other voice solutions to help trading firms and banks transition their communication and voice recording capabilities to meet with DFA standards. Further, they have developed these services in a way that smoothly integrates into their clients' current communication and data management operations.
"This partnership has given us the ability to ensure that our clients stay within the scope of the regulations," said Market Communications Executive Vice President of Sales, Michael Sheehan. The new Dodd-Frank Act compliance services are comprised of multifaceted approach to data and communication management, including robust call recording capabilities, system infrastructure monitoring, SME service and support, as well as efficient employee training to help all essential company personnel. As a result of this dedicated selection of services, trading firms and other financial businesses can ensure rigorous compliance without complicated or costly disruption of their ability to do business.
About Market Communications
Market Communications, LLC is an information technology solution and service provider specializing in unified communications, voice and data solutions, as well as managed service and support for domestic and international companies. Market Communications is partnered with today's leading telecommunication product and network providers. They also provide complete trading turret, IP PBX and hosted solutions. For more information, please visit: marketcommunications.net
About CGS
CGS and Subsidiary CirriusImpact provide latest end-to-end communication technology solutions by leveraging best-of-breed technologies. Its Cloud (or hybrid) services include all post sales execution cycles from engineering through production implementation, as well as maintenance monitoring and services of deployed applications. By teaming up with technology and infrastructure leaders CGS/CirriusImpact is able to cater to verticals such as Contact Center, Medical IT, and Disaster Recovery markets.