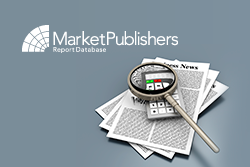 London, UK (PRWEB) December 20, 2013
Nowadays, molecular diagnostics in generic testing introduces advanced analytical techniques to the treatment and diagnosis of various generic disorders. The burgeoning growth in the market is propelled by considerable breakthroughs in proteomics and genomics, as well as by the ongoing development of microarray devices to measure different analytes within body tissues and blood. The range of the major recent developments includes but is not limited to the introduction and rapid uptake of cell-free fetal DNA prenatal testing, advancements in the development of personalised medicine, the integration of gene expression profiling and specialty labs into clinical practice, expansion of the installed base of automated instruments used for molecular testing and also the considerable progress of companion diagnostics for drug development.
At present, generic testing forms one of the most profitable segments of the overall molecular diagnostics space. The generic testing area has a huge growth potential, which is poised to be the major area of interest in the upcoming years.
Discounted research report "Molecular Diagnostics in Genetic Testing" drawn up by TriMark Publications (TriMark) has been recently published by Market Publishers Ltd.
Report Details:
Title: Molecular Diagnostics in Genetic Testing
Published: November, 2013
Pages: 185
Price: US$ 3,060.00
http://marketpublishers.com/report/in_vitro_diagnostics/molecular_diagnostics/molecular-diagnostics-in-genetic-testing.html
The in-demand report presents a comprehensive guide to the emerging market for molecular diagnostics in generic testing globally and in the USA. It provides an in-depth assessment of this emerging field, offers a detailed analysis of its performance, estimates the size and growth potential of the molecular diagnostics in the genetic testing area. The research study contains a detailed examination of the major factors influencing the development of different market sectors, delves into the competitive environment and uncovers vital information on the performance of the leading companies engaged in the industry. The report characterises the regulative framework, describes the current market landscape and then thoroughly discusses the future growth prospects of molecular diagnostics in the generic testing universe.
Report Features & Benefits:

Extensive overview of the molecular diagnostics in generic testing.
Thorough discussion of the molecular diagnostics' role and an insightful review of the opportunities emerging in the genetic testing sector.
Extensive introduction to the molecular diagnostics technology for genetic testing.
Deep insights into the business landscape for molecular diagnostics in genetic testing.
Snapshot of select laboratories and molecular diagnostic assays for genetic testing involved in the market.
Comprehensive overview of reimbursement and billing landscape for molecular diagnostic genetic testing.
Description of the regulatory initiatives related to genetic testing.
Summary of the strategic recommendations.
Detailed company profiles.
Future outlook.
Other Discounted Research Studies by TriMark Include:
Molecular Diagnostics in Infectious Disease Testing
Molecular Diagnostics in Cancer Testing
Sleep Disorders: Insomnia, Sleep Apnea, Restless Leg Syndrome, Bruxism, Narcolepsy and Sleepwalking
Medical Nanotechnology Markets
Nutraceuticals and Dietary Supplements Markets
Companion Biomarkers in Drug Development
More insightful research reports by the publisher can be found at TriMark page.