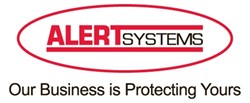 The shop owner's son has assisted the police by releasing an image of the alleged offender in an appeal for information
(PRWEB UK) 24 December 2013
According to an article published in the Shropshire Star on the 18th December 2013, a CCTV has allegedly captured a thief in the act of stealing £220 straight from a shop till unnoticed. The shop owner's son was running the shop at the time and claims not to have seen the suspect at all. The boy on the CCTV footage was allegedly seen walking around the shop before nipping behind the counter and taking all the £20 notes from the till before leaving. The boy is described as young (possibly 18-19), skinny with very short hair.
The owners of the shop are reportedly quite distressed and concerned that they may suffer repeat offences. The shop owner's son has assisted the police by releasing an image of the alleged offender in an appeal for information. Police have appealed for people who know the offender to come forward and identify the suspect.
A spokesperson from industry leaders, AlertSystems, have stepped forward to comment on the news by saying 'This is an example of how it takes just a few seconds for one person to steal from a shop, taking advantage of trusting individuals. We want people to see how easy it is for a thief and how important it is for shop owners to be vigilant in guarding their property.
'It is welcome news to see that the offender has been caught on the shops CCTV security system s and that the footage has been revealed in an attempt to identify the suspect. It also acts as a warning to other shop owners and to criminals that this sort of crime does occur and that offenders can be caught.
AlertSystems manage and maintain over 5000 security installations throughout the UK and are specialists in providing business security solutions. Offering professional service and a complete range of security services such as monitored alarm systems, Automatic Number Plate Recognition and Avigilon CCTV security systems. AlertSystems offers effective and reliable solutions to security problems.