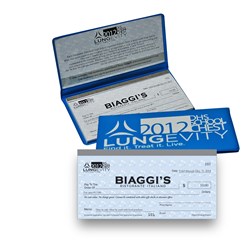 Our approach to fundraising comes perfectly timed to meet the challenges of a difficult economy. Organizations need to raise more funds than ever before and their supporters demand value in return for their support.
Elmhurst, IL (PRWEB) December 22, 2013
Budgets are being cut, funds are tight, the economy is still slowed which puts pressure on non-profits to do more fundraising. This at a time when schools, youth sports and local non-profits tire of doing the same old boring fundraisers that their community just doesn't want to support anymore. To meet their needs, BoosterShot has recently launched a new website featuring unique, high value, community-based fundraisers where fundraising organizations will find tailor-made fundraising programs designed to fit their needs and their community as well.
Fundraising consultants from BoosterShot can help each school, youth or non-profit organization determine what's right for their needs and develop a fundraising plan. For a consultation or to request information and samples, contact BoosterShot.
About BoosterShot
BoosterShot is a premier provider of high value, community based fundraising programs for schools, youth sports and non-profit organizations. Every fundraising campaign we produce is unique and tailored to meet the specific needs of the fundraising organization while extending reciprocal support to community merchants. Everyone wins with BoosterShot. For more information, visit the BoosterShot website at http://www.goboostershot.com.