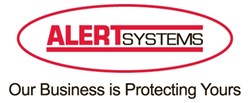 This lack of CCTV footage shows just how easy it can be to commit crime on properties.
(PRWEB UK) 31 December 2013
According to an article published on the BBC News, Northampton website, on the 17th of December 2013, murder detectives in Corby are seeking to identify two potential suspects seen on CCTV security systems following the alleged murder of Nightclub boss, David "Les" Ross. The images from December 17th last year have been re-released in the hope that someone will come forward.
Boss of Rubix Nightclub boss, known as Les Ross, had reported that his home had been burgled on the 15th of December 2012. Electronics and valuables had allegedly been stolen, his taps left on to flood the property. As a result, Mr. Ross was forced to stay in a hotel. The hotel he was allegedly found in, beaten to death.
Police believe that Mr. Ross showed no connection to criminality, but believe he was allegedly the victim of a criminal gang seeking to attain his shares in the Nightclub so that they may launder money through it. Police are believed to have evidence of ongoing intimidation relating to Mr. Ross.
A representative of commercial security specialists, AlertSystems, has come forward to comment on the case by saying 'Mr Ross was murdered in his hotel room. The only CCTV footage that police have revealed is from outside of the hotel. If the hotel had CCTV security systems inside, the police may have more information available to them in going forward with this case. This lack of CCTV footage shows just how easy it can be to commit crime on properties. Businesses have a responsibility to protect their patrons and CCTV security systems can be the first step towards safety for staff and patrons.
AlertSystems manage and maintain over 5000 security installations throughout the UK and are specialists in providing business security solutions. Offering professional service and a complete range of security services such as monitored alarm systems, Automatic Number Plate Recognition and Avigilon CCTV security systems. AlertSystems offers effective and reliable solutions to security problems.