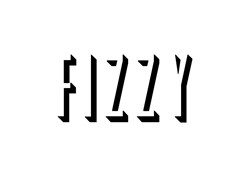 London, United Kingdom (PRWEB UK) 21 December 2013
FizzyLiving, a pioneering rental initiative in London has launched its digital marketing campaign with a groundbreaking animated infographic.
Fizzy apartments are the first of their kind in the UK built and managed specifically for the 25-to-35 year old 'rentysomething' market in London and the South-East. Fizzy's model is simple: to offer tenants good quality accommodation in easily commutable locations and back it up with exemplary management service. Fizzy currently has flats at three sites; Canning Town, Epsom and Poplar. In the New Year, Fizzy will launch flats at their fourth acquired site in Stepney Green.
In the property industry, Fizzy has taken the private rental sector by storm with it's unique model and specified target market to the 'rentysomethings'. Fizzy is well on its way to achieve its mission statement of 'reinventing renting' and has equally stepped up it's game on the marketing front. Fizzy's animated infographic 'Get Fizzy' is reaching out to its audience quickly, simply and stylishly. The young, tech-savvy professional who exemplifies a Fizzy tenant wants their information to be fast, fun and friendly and we've added extra fizz.
Take a look and see if you agree - Get Fizzy
http://www.facebook.com/fizzyliving
http://www.twitter.com/fizzyliving