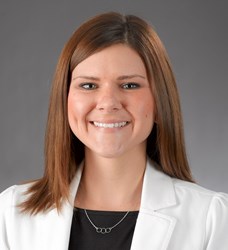 Dr. Stalmack is excited to carry on the legacy that Dr. James Mayes has created over the past thirty years.
Mauldin, SC (PRWEB) January 15, 2014
AlignLife is proud to introduce our newest location in South Carolina which is located in Mauldin at 14 E Butler Rd. Dr. Ashley Stalmack, DC is the clinic director and a practicing chiropractor at the Mauldin location and is excited about serving the local community.
Dr. Ashley Stalmack is a board-certified and licensed chiropractic physician from Sherman Chiropractic College. Her Bachelor's of Science in Psychology from Michigan State also contributes to her well-rounded approach in optimizing chiropractic care, and comes to fruition in the personal time she spends with each patient.
Serving all age ranges and conditions, Dr. Stalmack treats children, pregnant women, sports injuries, disc herniation, and the elderly, amongst others. Applying a personalized approach to each patient's needs, she uses specific adjustments and techniques to achieve successful realignment.
Dr. Stalmack manages patient care by providing superior chiropractic treatment and specializing in nutritional care and illness management for each and every patient. Any person interested in chiropractic, nutritional counseling or both can be evaluated by Dr. Stalmack.
Dr. Stalmack is excited to carry on the legacy that Dr. James Mayes has created over the past thirty years, by giving exceptional care to the Mauldin, South Carolina community. Dr. Stalmack lives in the Upstate with her fiancé and two dogs, Lily and Yeungling. She enjoys doing yoga and reading in her spare time.
About AlignLife
AlignLife is a chiropractic and natural health franchise founded in 2007 with the mission to provide the highest quality of natural healthcare services to communities around the nation. The integration of chiropractic with other natural health services has proven to save time and money while reducing the hassles of dealing with the complex American health care system. AlignLife is operated by founder and CEO, Dr. Joseph Esposito and President, Dr. Cristina Esposito. There are currently 20 AlignLife locations within six states around the nation and expansion plans are to have 50 locations by the end of 2014. For more information, and to find a clinic near you, go to AlignLife.com.