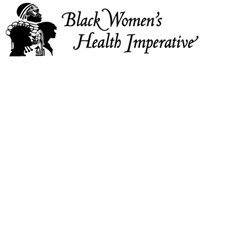 Washington, DC (PRWEB) December 20, 2013
Today, the board of directors of the Black Women's Health Imperative (Imperative) announced that it has named Linda Blount as the organization's new president and chief executive officer (CEO). Blount brings more than two decades of experience developing innovative and integrated strategic interventions to achieve health equity among communities of color. She has also been vital in directing key health and policy initiatives to address some of the most burdensome health inequities facing Black women today—many of which are core issue areas for the Imperative. Blount will assume her new role on February 1, 2014.
"We are extremely excited to welcome Linda Blount to the Imperative. Her experience and demonstrated leadership make her precisely the right person to lead the Imperative forward," said Dorothy Roberts, Imperative board chair. "She intimately understands the issues that are most important to us and is committed to our goal of achieving health equity in our lifetime."
The Imperative is the only national organization solely dedicated to advancing the health and wellness of the 20 million Black women and girls throughout the United States. Through our work, the Imperative strives to eliminate racial and gender-based health inequities and deepen Black women's resolve in becoming informed decision makers to achieve optimum health and wellness. As president and CEO, Blount will oversee the organization's strategic direction and support implementation of its five-year strategic vision towards health equity.
"The Imperative has an extraordinary legacy as the leading voice for Black women's health and it's with great enthusiasm that I join as the president and CEO," said Blount. "I am profoundly honored to join the Black Women's Health Imperative and very much look forward to working with a talented and dedicated team in the effort to eliminate inequalities in health and advocating for women's health as a social justice issue."
Prior to working for the Imperative, Blount served as vice president for community engagement at the United Way of Greater Atlanta and president for WFG Equity, an interdisciplinary collaborative of practitioners, researchers, business and community thought leaders promoting equity in health, education and well-being. She was also the first national vice president for health disparities at the American Cancer Society, leading the effort to develop the overall health disparities strategic direction for the Society.
Blount succeeds Eleanor Hinton Hoytt, who has been president since 2006. Hinton Hoytt has served in several leadership capacities with the Imperative, including serving as the founding chair of the board of directors in 1984. Most recently, she has been instrumental in advancing the Imperative's sexual and reproductive justice agenda as well as elevating the Imperative as a trusted resource and advocate for improving health care access for Black women. Hinton Hoytt is also the co-author of Health First! The Black Woman's Wellness Guide, a comprehensive health guide that explores Black women's most critical health challenges. Hinton Hoytt will retire at the end of January after 30 years of dedicated service to improving Black women's health.
###
The Black Women's Health Imperative (Imperative) is the only national organization advancing the health and wellness of our nation's Black women and girls. Through advocacy and public policy, health education, research and leadership development, the Imperative works to advance health equity and social justice for Black women across the lifespan.