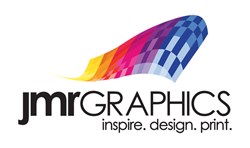 Central Islip, NY (PRWEB) December 21, 2013
JMR Graphics, a nationwide vehicle wraps manufacturer, comments on an article published by The Drum on December 11th, which discusses the iconic advertisement landmark Piccadilly Circus's new LED screen.
According to the article published by The Drum on December 11th titled "London's Piccadilly Lights ramps up creative outdoor opportunities for brands," London's iconic Piccadilly Circus is launching an LED screen to open up advertisement opportunities to more brands in "a more flexible, creative platform."
The LED screen is set to launch in the upcoming weeks. The screen "will widen the amount of marketers that can use the platform while opening up additional ad targeting opportunities," according to the article.Typically, an ad runs for two weeks in 30-second loops. However, with the new LED screen, ads can run from two-hours campaigns targeted to commuters in the morning and evening, to yearlong positions. It is estimated that every week, over two million people pass Piccadilly Circus.
Rob Jewell, the asset management director of Land Securities, which owns Piccadilly lights and Storm, says, "Space like this has rarely become available for brands, so we're hugely excited to now be able to provide a bespoke platform that showcases content from some of the most iconic brands in the world." Naomi Martin of AMVBBDO agreed, saying, "It is known in the industry that content is King but in 2014 distribution is going to be Queen. It is important to get relevant content to audiences at the right time."
TJ Panell, a representative of JMR Graphics, a nationwide vehicle wraps manufacturer, says, "Outdoor advertisements are a great way to reach a large number of people easily. He says, "Outdoor advertisements grant brands a screen or image that consumers cannot turn off, fast forward through, or flip past."
JMR Graphics is an award winning Nationwide 3M Certified Manufacturer of Graphics for over a quarter of a century. We specialize in branding companies through Fleet Graphics, Vehicle Wraps, Architectural Wall Graphics, Promotional Window Clings, Floor Graphics, Event Signage and much more. We offer a variety of 3M Graphics Films, which are specially designed for most surfaces that require a changeable, short and long-term application. Our exceptional "Turn Key Service" is backed with a 3M MCS Warranty to give you peace of mind when you need optimum performance for the intended life of your graphics. With our state-of-the-art, cutting-edge facility we inspire our clients by providing creative design, custom-printed graphics and handle a network of nationwide installers. JMR Graphics provides expert capabilities and capacities needed to meet any graphic challenge.
#####