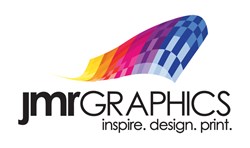 Central Islip, NY (PRWEB) December 27, 2013
JMR Graphics, a nationwide car wraps manufacturer, responds to an article published by The Drum which discusses a new, promising outdoor campaign launched by candy and gum manufacturer Perfetti Van Melle in London.
According to the article published by The Drum on December 16thtitled "Mentos, Mentos Gum, Fruittella and Smint to star in £1.8m London-based outdoor campaign this Christmas,"Perfetti Van Melle, a candy and gum manufacturer, has launched a promising outdoor advertising campaign in London.
The campaign is comprised of bus sides, subway train ads, and subway wall adds that will run from December 16th into the next year. Perfetti Van Melle has decided to feature its bestselling products on the ads with fun slogans like "Fresh to Impress", "Stay Fresh London", and "You Can 'tella It's Fruittella." The campaign is set to run in 32,000 locations across London. Fruittella's brand manager, David Leal, says, "…With one in four London buses featuring a Fruittella or Mentos advertisement during this period, Londoners won't be able to miss this campaign."
TJ Panell, a representative of JMR Graphics, a nationwide car wraps manufacturer, says, "Leal is exactly right. With outdoor advertising, it is nearly impossible for your targeted audience to miss any given campaign. And the great thing about bus side advertising is the range of neighborhoods and people that a single ad will cover. Subway wall wraps are a smart choice too, especially in London. So many Londoners and tourists who frequent the subway systems will be reminded during the busy shopping season about Mentos and Fruittella."
JMR Graphics is an award winning Nationwide 3M Certified Manufacturer of Graphics for over a quarter of a century. We specialize in branding companies through Fleet Graphics, Vehicle Wraps, Architectural Wall Graphics, Promotional Window Clings, Floor Graphics, Event Signage and much more. We offer a variety of 3M Graphics Films, which are specially designed for most surfaces that require a changeable, short and long-term application. Our exceptional "Turn Key Service" is backed with a 3M MCS Warranty to give you peace of mind when you need optimum performance for the intended life of your graphics. With our state-of-the-art, cutting-edge facility we inspire our clients by providing creative design, custom-printed graphics and handle a network of nationwide installers. JMR Graphics provides expert capabilities and capacities needed to meet any graphic challenge.