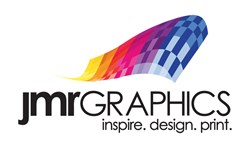 Central Islip, NY (PRWEB) December 28, 2013
JMR Graphics, a nationwide car wraps manufacturer, responds to an article published by Gas 2 on December 17th regarding a new, conceptual take on bus advertisement by covering buses with transparent LCD screens.
In an article published by Gas 2 on December 17th titled "LCD-Covered Bus Is The Future Of Advertising," a new, futuristic concept method of advertising is discussed. TD Orlowski has created the Willie Bus, which is covered in transparent LCD screens that can project anything on its side, from emergency messages to route details. This technology would make public transit a more accessible, easier experience and help to inform and protect the public in regard to emergency situations.
Another application this technology would lead to is the opportunity for advertising. As with all mobile advertisements, the Willie bus would allow for mass exposure with an extra element of intrigue. The Willie bus is still in concept mode right now and the article suggests it may be a while until application of this technology is put to use.
TJ Panell, a representative of JMR Graphics, a nationwide car wraps manufacturer, says, "Mobile advertisement is one of the best ways to get your message and/or your brand out there. It is essentially a moving billboard that covers a large amount of ground and is seen by many people on a regular basis. This new technology would completely revolutionize mobile marketing and create a more well-informed community on emergency situations."
JMR Graphics is an award winning Nationwide 3M Certified Manufacturer of Graphics for over a quarter of a century. We specialize in branding companies through Fleet Graphics, Vehicle Wraps, Architectural Wall Graphics, Promotional Window Clings, Floor Graphics, Event Signage and much more. We offer a variety of 3M Graphics Films, which are specially designed for most surfaces that require a changeable, short and long-term application. Our exceptional "Turn Key Service" is backed with a 3M MCS Warranty to give you peace of mind when you need optimum performance for the intended life of your graphics. With our state-of-the-art, cutting-edge facility we inspire our clients by providing creative design, custom-printed graphics and handle a network of nationwide installers. JMR Graphics provides expert capabilities and capacities needed to meet any graphic challenge.