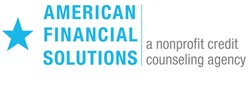 Not using your PIN does not guarantee safety.
(PRWEB) December 20, 2013
The data breach at Target stores is a nightmare of a Christmas present to up to 40 million store customers. Shoppers at the store between Nov. 27 and Dec. 15 might have had their account data taken, including names, credit and debit card numbers and the expiration dates. The three-digit security codes on the back of the cards might also have been taken in the breach. American Financial Solutions, outlines what to do if someone has been impacted by the breach.
Those who possibly were affected should take steps to make sure there is no impact. The first and most important step anyone should take with news of the breach is to determine whether you might have shopped at Target during those times. If someone did they should monitor their accounts closely, making sure you are not seeing charges or purchases you did not make.
If there are transactions that are not recognized, report it immediately to the financial institution that issued the card. Card owners might consider also contacting Target at 866-852-8680. If fraud is detected, contact the Federal Trade Commission and fill out the agency's Identity Theft Victim's Complaint and Affidavit.
The State Attorney General's office might also be a worthwhile place to report problems. Check the state's website to find the attorney general's site and then look for the consumer protection section. Many states have easy forms people can fill out to report consumer problems, including fraud.
For those wishing to prevent being affected by a problem like this one, one of the only ways to do it is to pay in cash as often as possible. Not only does paying in cash make people almost invulnerable to potential fraud, people spending with cash spend less, according to Forbes Magazine, so people end up saving money.
If someone does primarily pay with plastic here are a few steps from American Financial Solutions, they can take to avoid being victimized by those who would steal their information:

Never give out your card information over the phone unless you have initiated the conversation. Even then, make sure you are dealing with a reputable company.
Open your bills as soon as you get them to look at the charges on your account. Most accounts are also accessible online, so you can usually get an instant look at even the most spending you have been doing.
Save receipts and verify them against your bills.
When you go out shopping take only the cards you need and consider keeping them separate from your wallet or purse.
With the sophisticated ways thieves have of accessing information we would rather they did not, it might be impossible to guarantee your financial information will never be stolen. But even those who do fall victim to identity theft or fraud can arm themselves by paying close attention to their finances, particularly to the accounts they spend on.
For those who shopped at Target between Thanksgiving and Dec. 15, this is an especially important time to make sure you do not become a victim of theft.
To learn more about managing finances, techniques for saving money or for getting out of debt contact a certified credit counselor today.
American Financial Solutions (AFS) is a non-profit financial education and credit counseling agency. Accredited by the National Foundation for Credit Counseling and the Association of independent Consumer Credit Counseling Agencies, AFS is committed to helping people improve the quality of their lives through financial education and counseling. Check us out on Facebook, Google+,Twitter.