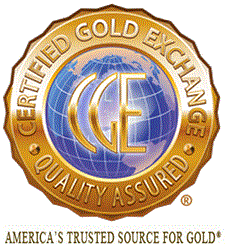 There were over 800 interest rate hikes from 1960 to 1980 and gold went up over 1000% within that time frame.
Fort Worth, TX (PRWEB) December 22, 2013
In response to news that the Federal Reserve will taper its $85 billion quantitative easing package in $10 billion increments, the Certified Gold Exchange has announced that it will drop prices on all items 10% on days that the Fed implements those cuts. Janet Jones, spokesperson for the gold and silver dealer, says that savvy gold investors are celebrating the end of "QE" because it means that interest rates could soon be on the upswing.
"If you look at gold prices from 1960 to 1980 they went up in tandem with interest rates. There were over 800 rate hikes in that 20-year span and gold went up over 1000% within that time frame," Jones said.
Some economists have stated that the end of QE means lower gold prices because of the implied economic rebound, but Jones says QE's end doesn't necessarily mean that the U.S. economy is ready to stand on its own two feet. "The Fed is pulling back the reins because it can't afford to keep giving out all this free money. It's unsustainable, it's a toxic policy and unfortunately many economists think we've passed the point of no return," Jones added.
Certified Gold Exchange, Inc. is one of North America's premier precious metals trading platforms, providing unparalleled service to licensed dealers, institutions, and household investors since 1992. Certified Gold Exchange maintains an A+, Zero Complaint Better Business Bureau rating. For more information or a free "Gold Investor's Guide," visit http://www.certifiedgoldexchange.com or call 1-800-300-0715 today.