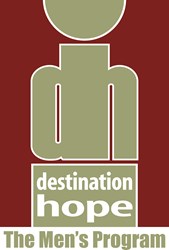 The New Year is a great time for setting goals, why not involve your recovery in those goals?
Fort Lauderdale, Fla. (PRWEB) December 31, 2013
The New Year brings with it a message of new beginnings, which can be both a blessing and a curse for those recovering from addiction. Drug rehab Florida treatment center Destination Hope is encouraging its clients to step up their relapse prevention strategies to kick off a healthy, sober 2014.
"It can be easy to fall into the trap of thinking, If I relapse now, it's not so bad because I can start over in the new year," said Ben Brafman, founder and CEO of Destination Hope. "That's a damaging line of thinking. Relapse prevention is a better option than starting over, and should remain a priority throughout recovery, regardless of the time of year."
A relapse prevention plan is one of the single most important strategies for staying on track with recovery. The plan should address your personal triggers and challenges, as well as the sobriety tools that you respond to the best. Florida drug rehab suggests sticking to your treatment schedule, and even ramping it up with more group or one-on-one therapy as needed.
"Your rehab prevention plan should be fluid," said Brafman, a 20-year veteran of the behavioral health field. "If something's not working for you, get rid of it and figure out what does. Everyone's journey through recovery is unique, and their treatment plan should reflect that."
To prevent relapse, be aware of your overall health in the new year. That incorporates your physical, mental, and emotional health. The holidays can be a trying time, and when they finish, you may find yourself emotionally drained. This state can lead to relapse if you're not conscious of your moods.
"The New Year is a great time for setting goals," said Brafman. "Why not involve your recovery in those goals? Florida drug rehab helps clients to establish short-term and long-term goals, breaking them down into achievable steps."
Your long-term goal, for example, could be "Get through 2014 sober." A short-term goal for January could be "Get at least 30 minutes of exercise every day." The short-term goals should feed into the long-term goal. Relapse prevention is an ongoing part of recovery, and requires active participation by the client.
"Recovery is a series of tiny steps that add up to one big change," said Brafman. "It doesn't happen overnight, but it's a gradual shifting of your entire lifestyle. Preventing relapse is about staying busy, recognizing your triggers, and remembering why you chose sobriety above addiction."
###
Destination Hope is a full service addiction, drug, alcohol and dual diagnosis treatment facility for men suffering from substance abuse and mental health issues. Florida drug rehab treatment programs include: drug rehab, alcohol rehab, outpatient rehab, prescription drug rehab, dual diagnosis therapy to treat depression, anxiety and PTSD, family therapy programs, and aftercare. Destination Hope and its partner program, Destination Hope: The Women's Program, provide gender specific therapy in an intimate treatment environment. For more information on the center or substance abuse and addiction treatment, please go to http://www.drugrehabfl.net.