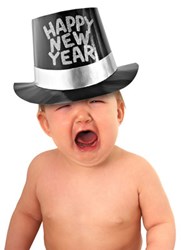 Redesigning the company website every 2 years is an important part of new business branding.
Markham, Ontario (PRWEB) December 24, 2013
Many people ask the question "When should we consider redesigning the company website?". First, one has to ask themselves a few questions. Has it been two or more years since the site was first developed? Has the company "brand" changed? Is there an opportunity to explore new markets? Answering "yes" to any of these questions means it's time to think about a new website design.
When creating a website or even re-designing the current site, for most businesses, the main reason for redevelopment is to 'keep up with the times'. Today, there are new design techniques available, new flexible mobile website design features can be had along with more stable design and hosting platforms. So, updating or redeveloping the company website is a necessary component to stay ahead of the competition.
Len Doren, Creative Director for In Front Media Web Services offers this; "We grow attached to our websites. Sometimes we think of them as 'our babies'. Many years ago when we would ask a prospective client how their site is performing for them, they usually respond by saying 'fine – I think'. And even today, we've found that most business owners don't necessarily know much about their website performance because they are busy concentrating on their day-to-day business operations."
In Front Media Web Services offers these tips as to why a redesign of the company website is important for businesses:
1. Become Mobile Friendly. According to Google Insights, 86% of smartphone users their phones to access the internet. So, having a website redesigned with Responsive website attributes to accommodate various mobile devices (including smart phones) is clearly a significant reason for redevelopment. So go "mobile" with the new site and reach new prospects on-the-go.
2. Company changes. Has the company "look", logo or business tag line changed? Have the company "colours" changed? If the answer is "yes", to any of the above, it's time make changes to the website. Changing the look and structure of a website to better accommodate new visitors, is an important and valid reason for a change.
3. Website Traffic. The site is getting reasonable traffic, but not making sales. One must remember, "User Experience" is vital to successful conversions. Updating a site with good "calls to action", employing strategic layouts and effective website navigation can increase conversions.
4. An outdated Design. People like "change". In fact, making changes to a site layout or redeveloping the whole site can have a profound effect on those that visit the site. Incorporating a new line of products, services or changes to a business policy and/or direction should necessitate changes to the company website as well.
5. New Company Brand. Whether a website is 6 months old or 6 years old, a change in company "brand" means a complete new "look". Making a couple of modifications to a site "might" be ok if the site is fairly new, but a change in brand, usually means a change in appearance – and these changes must be reflected in the website design as well.
IFM Web Services offers Responsive Web Design, SEO Press releases, Search Optimization. Located in the Toronto area (GTA), IFM has helped business achieve an effective online presence and has helped clients as far away as Bermuda and Mexico. For more on Social Media, SEO or Web Design for businesses, visit In Front Media at http://www.ifm.ca